Following two key climate events held in Kenya, Charles Njanga, Islamic Relief's regional media creator for Africa, explains how the negative effects of climate change are impacting the lives of the communities we support in the Horn of Africa.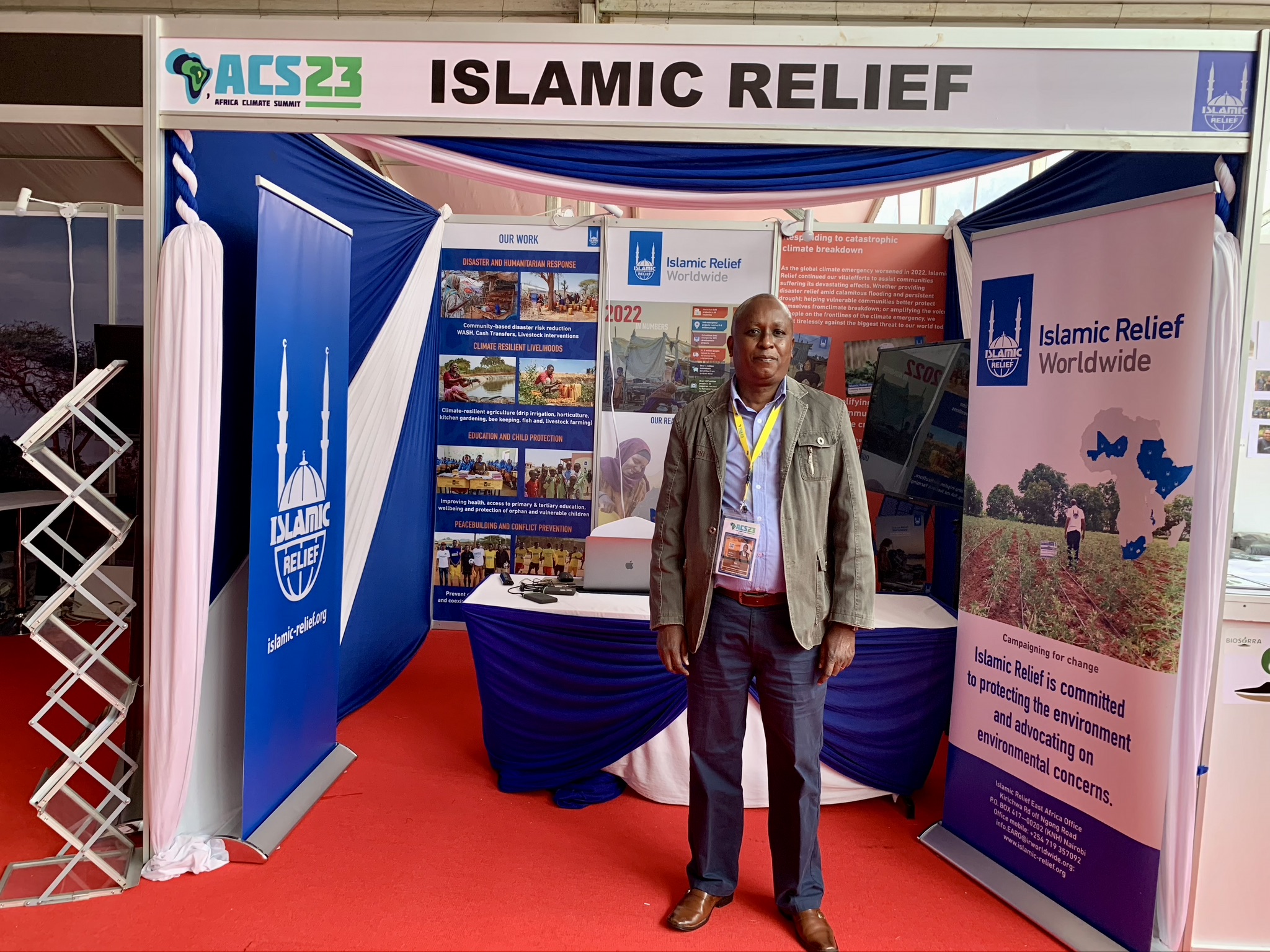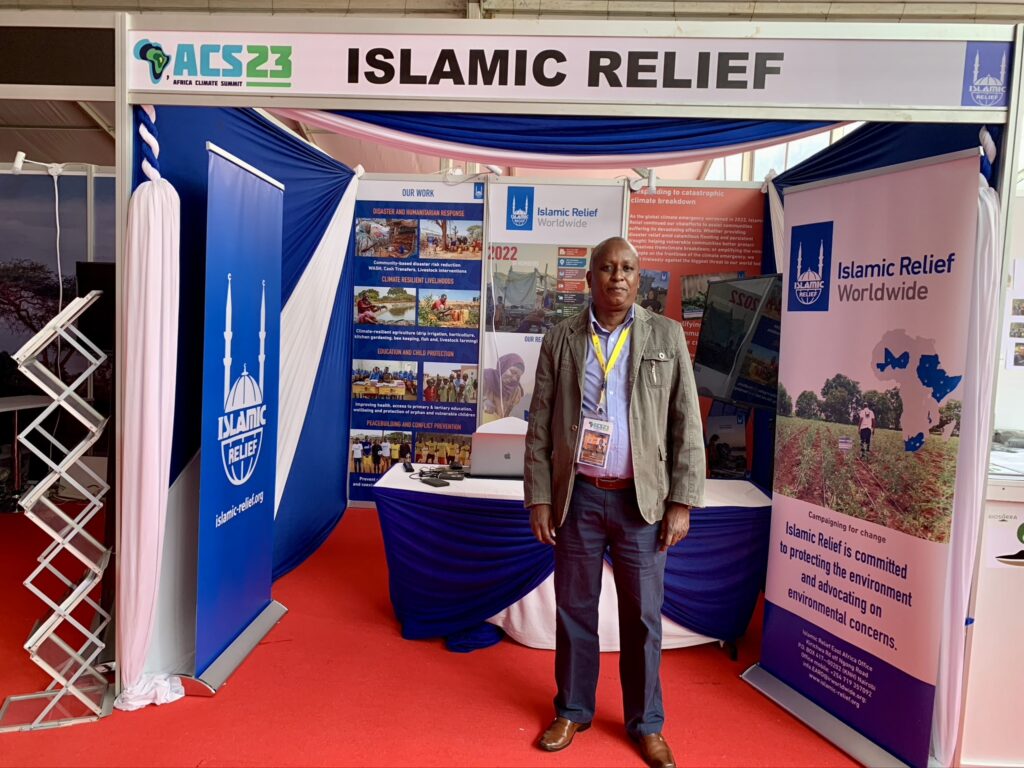 The world gathered in Nairobi, Kenya for the inaugural Africa Climate Summit from 4 – 6 September 2023 and Africa Climate Week from 4 – 8 September.
I was privileged to represent Islamic Relief at the Africa Climate Week, which was held at the Kenyatta International Convention Centre (KICC) in Nairobi.
KICC was a beehive of activities with delegates from all over the world. Security was tight but there was a carnival mood at the venue. Walking around, I heard buzzwords such as 'carbon credit,' 'carbon taxes' and 'carbon markets', among many others.
Climate change seems to be manifesting itself every day in our lives, and we are seeing changes in weather patterns. For example, in Kenya, the short and long rains patterns have been greatly disrupted.
The short rains were usually in April and May but nowadays we are seeing the rains starting as early as March and still lasting into May.
Devastating effects of climate change
Climate change is having a devastating effect on the people Islamic Relief serves in Africa. For example, in the Horn of Africa, where 5 rain seasons have failed, people are suffering from an extended drought. We are seeing cyclic and prolonged droughts, often followed by deadly floods.
Islamic Relief is increasingly embracing climate-smart technologies such as solar power in our projects. Solar power is being used to pump water from boreholes in Ethiopia, Kenya, Mali, Malawi, Niger, Somalia, South Sudan, and Sudan. The water we provide is used for domestic use and also for livestock.
Climate change is still a phenomenon that is not very well understood, especially in rural areas. I recall a conversation I had some years back with an old man in Ainabo camp for internally displaced persons in the Sool Region of Somaliland, Somalia. According to him, the weather patterns had changed, and he attributed it partly to the presence of telecommunications masts on a nearby hill.
However, there is no misunderstanding the devastating effects climate change is having on communities. Pastoralists have seen their livestock – their main source of livelihood – destroyed by droughts. Farmers too have not been spared the wrath of the droughts. Crops have been scorched by the hot weather before they can mature, leaving farmers and their families without a reliable supply of food in many parts of the continent.
Climate change is also leading to soaring temperatures. Have you ever been in a place where the sun is so hot that when you breathe in, the air tastes hot and dry? That is what I felt when I visited the Afder Zone of Ethiopia in March this year. The temperatures were hovering around 40 degrees Celsius.
What Islamic Relief is doing
Islamic Relief is providing farmers with drought resistant seeds that are mature earlier. This is making a difference in farmers' livelihoods as they are now seeing an increase in food production.
Many heads of state and governments from Africa and other parts of the world attended the Africa Climate Summit 2023. The African leaders championed for a path of 'green growth', but this will take some time to be felt by the people.
I had a chance to interact with different people who visited the Islamic Relief booth during Africa Climate Week. Many were amazed at the work we do, especially in food security and livelihoods. I also had a chance to visit other organisations and see some amazing technology on display. One thing that stood out for me was a water desalination plants that could make a big difference in our Water and Sanitation (WASH) projects.
In the meantime, as Islamic Relief we must ensure that we have projects that help the people we serve to mitigate the effects of climate change.
Please help us to continue funding this essential work. Donate now.
Charles is one of our regular bloggers. Each month, he'll share stories from his work with Islamic Relief.