Efforts to clear rubble and recover survivors are ongoing in Afghanistan, following 2 devastating earthquakes near Herat City.
The first 6.3-magnitude earthquake struck on 7 October, the epicentre was located close to Herat City, the capital of Herat province.
The second, also a 6.3-magnitude earthquake, struck western Afghanistan in the early hours of 11 October, near to the site of the initial quake.
The collective damage caused by the 2 earthquakes and subsequent aftershocks has been severe, flattening entire villages and destroying mud-brick homes.
It is estimated that more than 12,000 people across Herat province have been affected.
The death toll has risen to almost 1,300 people, with 1,700 injured.
Providing healthcare to survivors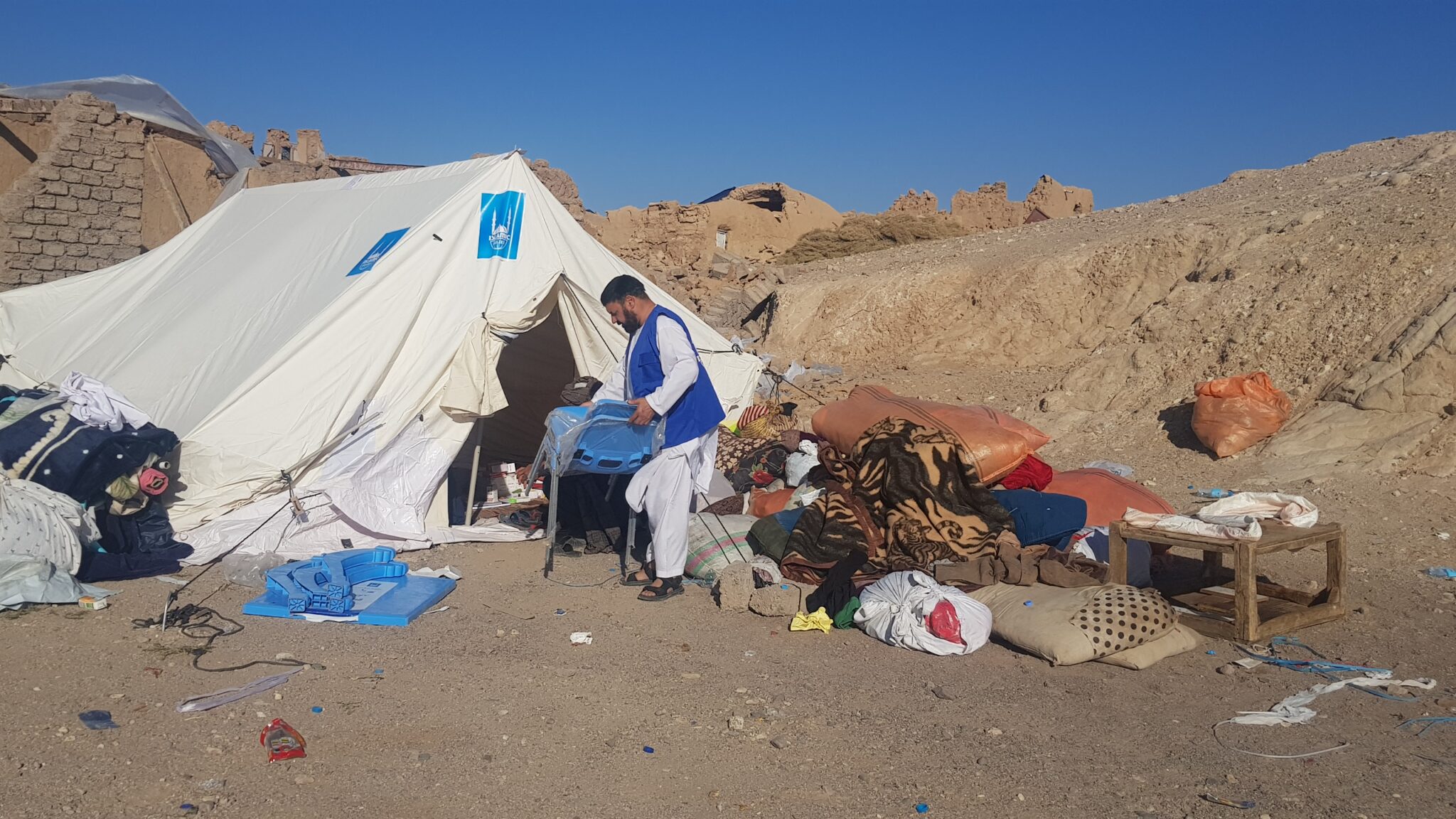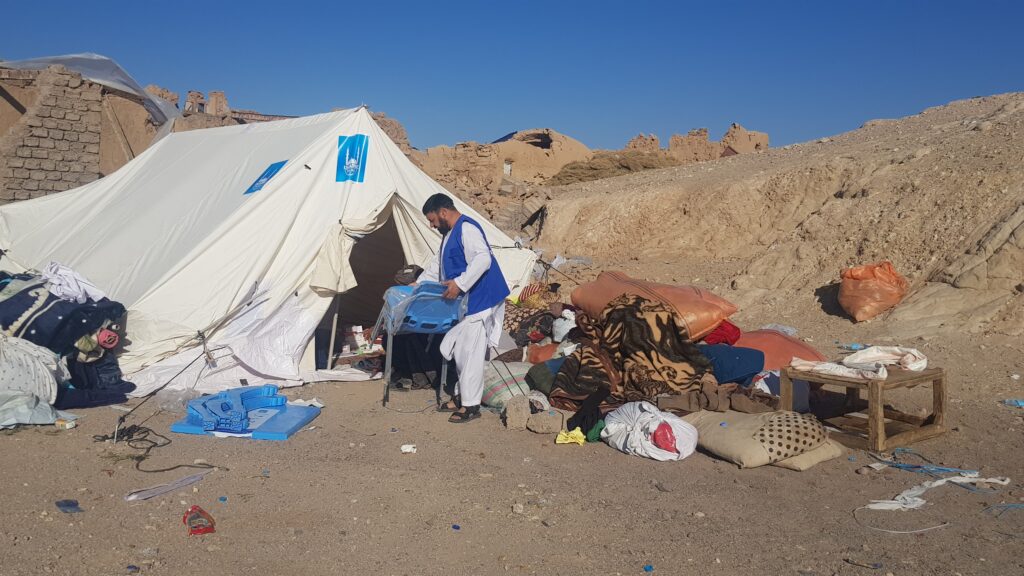 Islamic Relief is assisting the local health authorities in delivering vital aid to survivors in need.
Our responders were among the first deployed, with health teams deployed to Herat Hospital and affected villages on the day the first earthquake hit.
So far, our health teams have seen to 3,000 patients in our temporary medical tents located at the scene of the devastating quake. Our teams continue to see new cases of people with varying degrees of injury and psychological trauma.
As we continue to provide vital support and look to longer term interventions, we have launched an urgent appeal to help us support those affected by the earthquakes.
More than £1.6 million has been raised so far, but with your generous donations, we can continue to deliver important aid, such as tents, winter survival items and healthcare.
Donate to our Afghanistan Emergency Appeal today.