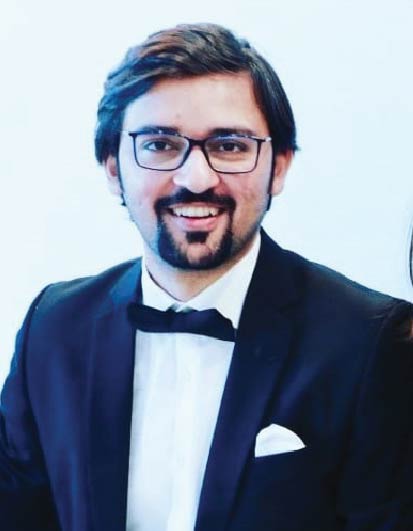 Muhammad Qasim Ali, communications coordinator at Islamic Relief, highlights how we are supporting local humanitarian organisations in the Democratic Republic of Congo (DRC) as part of the STRIDE project.
In the heart of the DRC, where resilience is tested daily, a remarkable transformation is underway.

The DRC is one of the world's most vulnerable nations, grappling with natural disasters, conflict and displacement. In 2023, over 25 million people needed humanitarian assistance , including support for accessing food, shelter and clean water. The path to alleviating their suffering lies in a powerful concept: localisation.

Islamic Relief has been working to implement our groundbreaking Strengthening Response Capacity and Institutional Development for Excellence (STRIDE) initiative – a commitment to the Grand Bargain and Charter for Change.

For over a year, we have been supporting local non-government organisations (NGOs) in the DRC towards more effective and efficient humanitarian action.

Need for capacity strengthening

Local NGOs in the DRC face an uphill battle. With limited resources, daunting difficulties in reaching communities, and the multifaceted challenges of humanitarian work in their country, NGOs' journey towards making a meaningful impact on communities in need is riddled with obstacles.

However, local NGOs also possess an invaluable asset – an intimate understanding of the needs of the communities they serve.

These NGOs are in a position not just to respond to crises but also to be the architects of the solutions to long-term challenges in the community. This is where training can bridge the gap between NGOs' potential and concrete, lasting impact.

Islamic Relief's approach

We understand that lasting change begins with local partnerships. In the context of the STRIDE project, we don't just provide capacity-strengthening funding to enhance knowledge and skills in emergency preparedness and response; we invest in the institutional capacities of local organisations.

From bolstering their preparedness and ability to respond to emergencies to enhancing coordination in fragile contexts, our approach is rooted in empowering local organisations.

These organisations self-assess the gaps in their humanitarian preparedness, response capacity and funding challenges, and we empower them through tailormade training programmes, mentorship initiatives, and the provision of essential resources. Our strategic and collaborative approach creates an ecosystem where local solutions flourish.

Read more about Islamic Relief's approach with local actors in this explainer blog.

Voices of transformation

Jonas Habimana, a leader of a local NGO, the Bureau of Information, Training, Exchange and Research for Development (BIFERD) in the DRC, works for displaced and vulnerable people. His organisation gained vital technical and financial support through working with Islamic Relief.

As a result, Jonas and his team have spearheaded initiatives transforming their organisation, enabling it to respond effectively to humanitarian crises, secure funding from international donors, and improve its internal policies and processes. This transformation positions BIFERD for growth and greater engagement in localising humanitarian aid in DRC.
Another NGO, the Union for The Promotion/Protection, Defence of Human Rights, and The Environment (UPDDHE), significantly improved staff skills and competencies through training as part of the STRIDE project to achieve efficient humanitarian response in the DRC.

Key achievements include finalising its 2023-27 Strategic Plan and MEAL Framework and providing staff with vital disaster preparedness, leadership development and sustainable finance training. Adopting financial software (Oracle Netsuite), project management software (PMD Pro), and training on these systems also improved efficiency. UPDDHE also launched a website (www.upddhegl.org) to raise awareness of DRC's humanitarian needs and to facilitate fundraising efforts.

Both organisations also improved their governance through completing the Leadership Development and Sustainable Finance Programmes, facilitated by the Humanitarian Academy for Development.
The way forward

Islamic Relief's commitment to capacity strengthening and localisation in the DRC remains steadfast. We envision a future where local NGOs are not just partners to international NGOs like ours but also the driving force behind humanitarian endeavours.

With plans to amplify our initiatives and unwavering support for local organisations through direct funding, Islamic Relief is forging a path towards a more sustainable and locally-led DRC development approach.

Islamic Relief's work with national actors in DRC is a model for localising humanitarian and development assistance.

Our partnerships are not just changing lives but building resilience and improving the well-being of people in need.

Together, we can empower more communities and change lives in the DRC. Donate now.