Mohamed, 60, lives in Dhanaha village, Puntland, in north-eastern Somalia, with his wife and 13 children.
Mohamed and his family are farmers, but like so many in Puntland and across Somalia, they have suffered from severe water shortages as a result of the prolonged periods of drought. They used to dig their own wells for water, but due to the ever-greater impacts of climate change, these wells have run dry.
"As the drought caused our wells to dry up, we had to travel a long way to find water," Mohamed explains. "It was extremely difficult because the terrain was hilly and rough. My wife was injured and lost a tooth when she fell down a mountain while carrying water on her back."
In response to the growing number of farmers in Puntland suffering from severe water shortages, Islamic Relief launched the Community Resilience Enhancement for Drought Integrated Preparedness (CREDIT) project. The project seeks to help farmers build resilience in the face of climate change.
It incorporates both livelihood and water, sanitation and hygiene (WASH) measures, targeting the most vulnerable people in the Bari and Sanaag regions. More than 45,000 people have benefitted so far.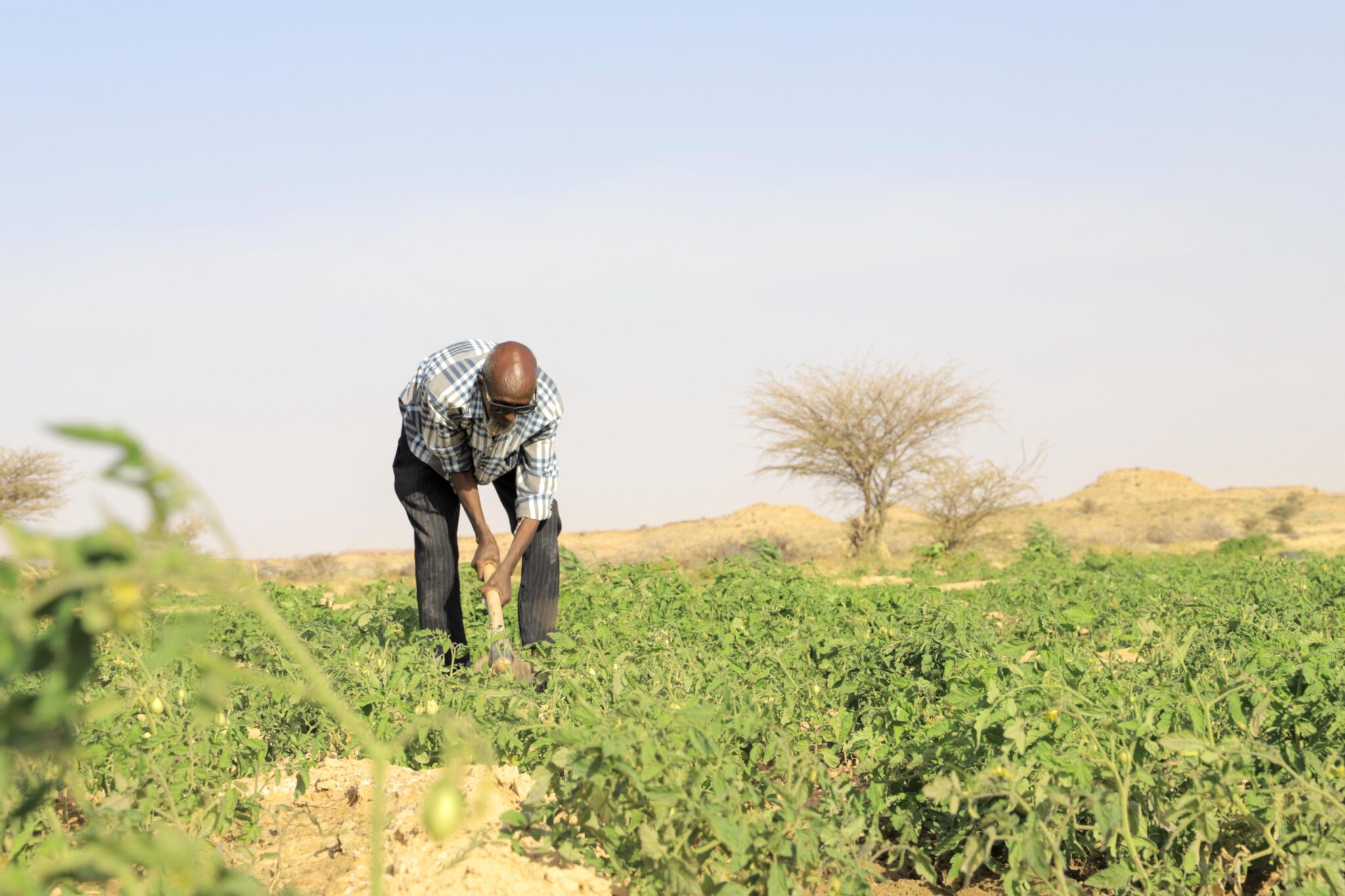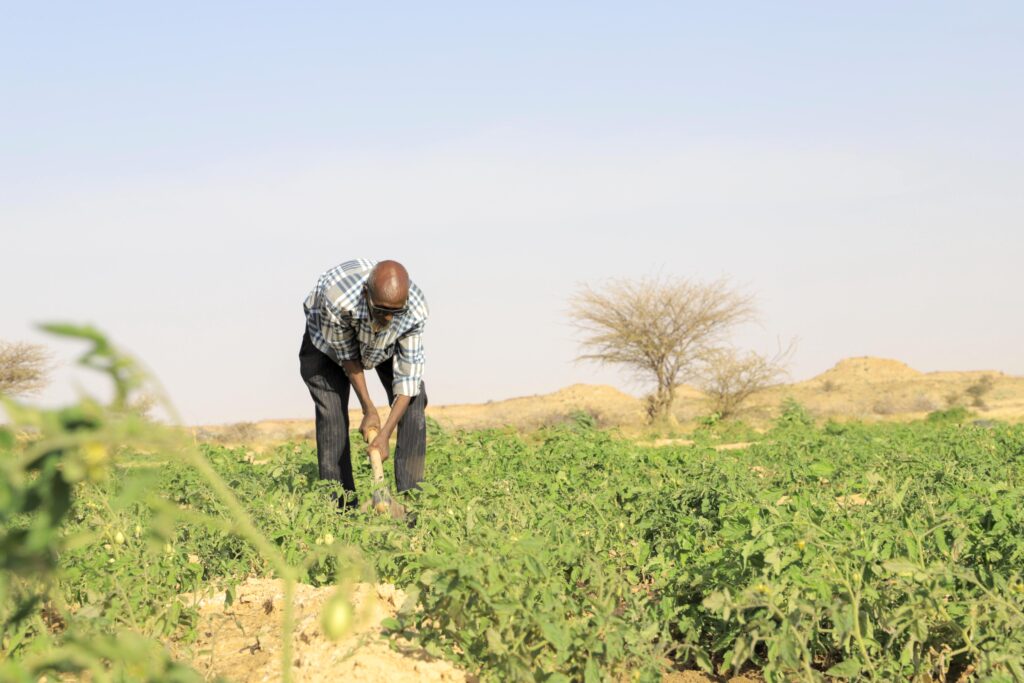 The project's overall purpose is to improve rural food security and access to water. In Mohamed's village of Dhanaha, Islamic Relief helped to construct a solar-powered shallow well and build a pipeline expansion. Mohamed is now able to access enough clean water to irrigate his farm and produce healthy crops.
"Islamic Relief Somalia has been a huge help with this shallow well. It has hugely enhanced our living situation. We now have enough clean water to cook, drink and irrigate our farms," Mohamed says.
As a result of the CREDIT project, Mohamed's family's lives have improved. Mohamed now sells crops from his farm to other cities in Puntland's Sanaag district, earning him enough money to feed his family.

"The project has had a positive impact on my life. I was suffering from a drought that had decimated my land and livelihood. I had no water, crops, income or hope. I was desperate and helpless.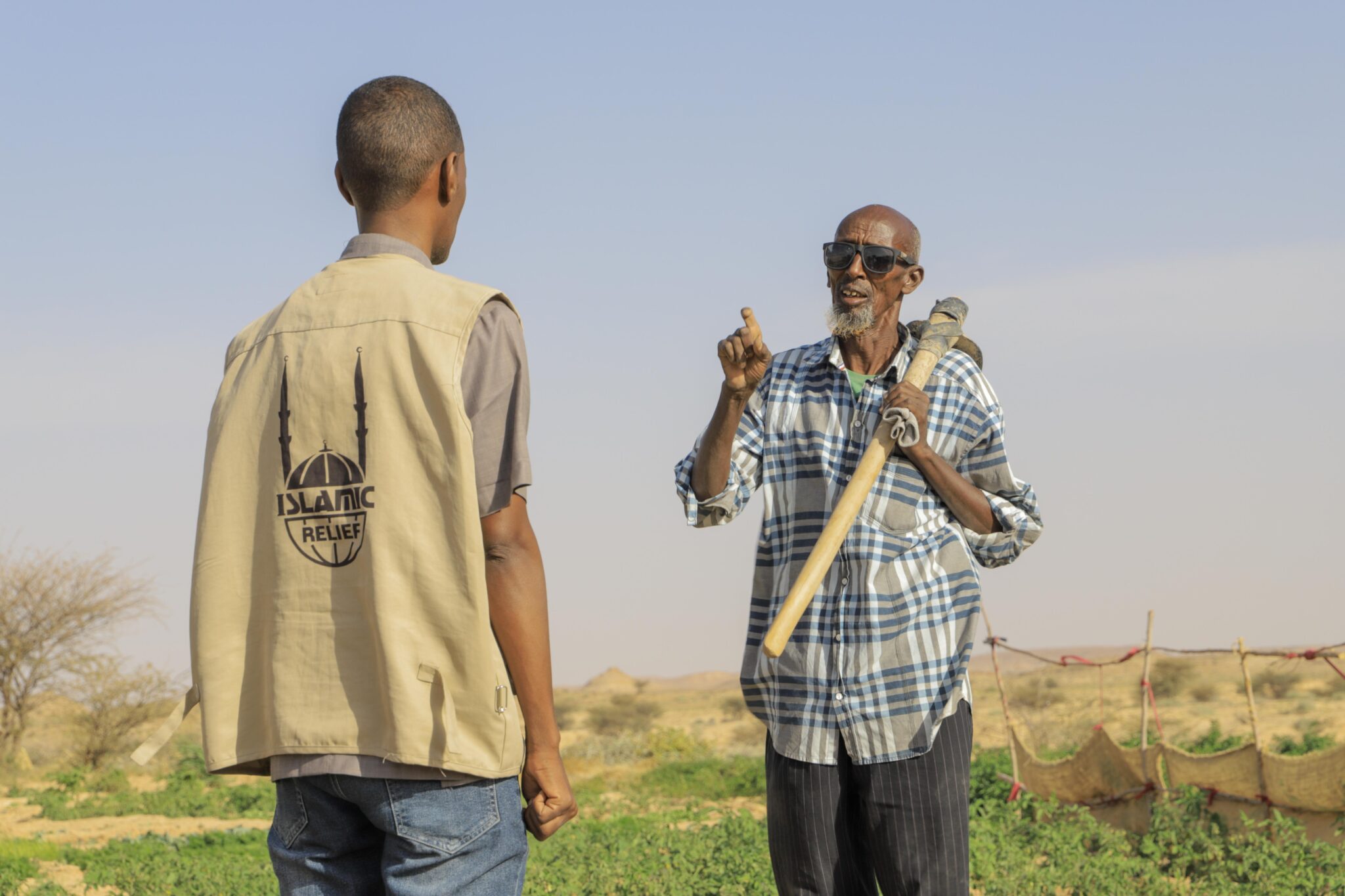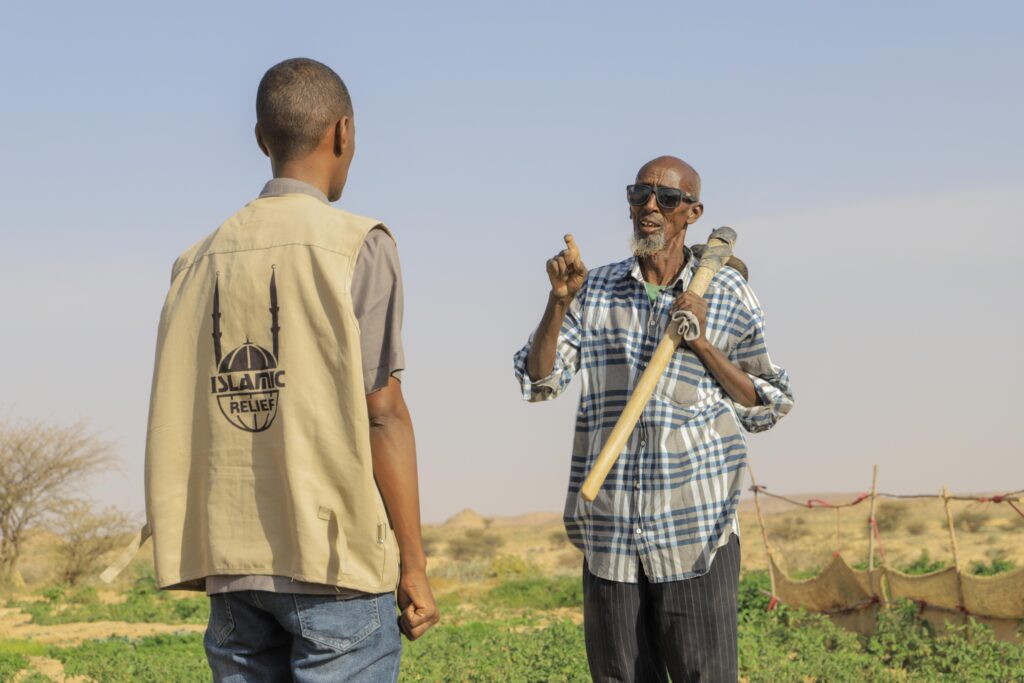 "Now, thanks to Islamic Relief, I have a well-equipped shallow well with solar power that provides enough clean water to grow crops. I have a productive and diverse farm where I plant maize, potatoes, onions, peppers, watermelons and tomatoes.

"I am able to support my family and raise their standard of living. I am grateful and I now have hope for the future."

Please help Islamic Relief continue to support vulnerable people to build sustainable livelihoods. Donate now.