Healthcare facilities in Gaza are in a state of collapse due to bombing and dire shortages of fuel, equipment and medicines.

The situation comes amid this month's devastating escalation of the underlying conflict that has previously damaged Gaza's healthcare sector profoundly and is now stretching it beyond its limits.

At least 5,700 people have been killed in Gaza and more than 1,400 people in Israel in the last 3 weeks. The numbers of wounded in Gaza exceed 15,000 and are rising every day in a crisis that looks set to deepen.

Aid trucks carrying food, water and medical supplies have been able to enter Gaza over the last few days but demand far outstrips the amount of aid onboard.

None of the aid convoys have included fuel, which is desperately needed to power hospitals and water facilities.

Stretched beyond capacity

The World Health Organization has said medicine and health supplies have been delivered to 3 key hospitals in southern Gaza, but help is also needed in northern facilities.

On October 13, more than 1 million people were ordered to evacuate northern Gaza, but some hospitals are yet to be evacuated because of the risk to patients' lives.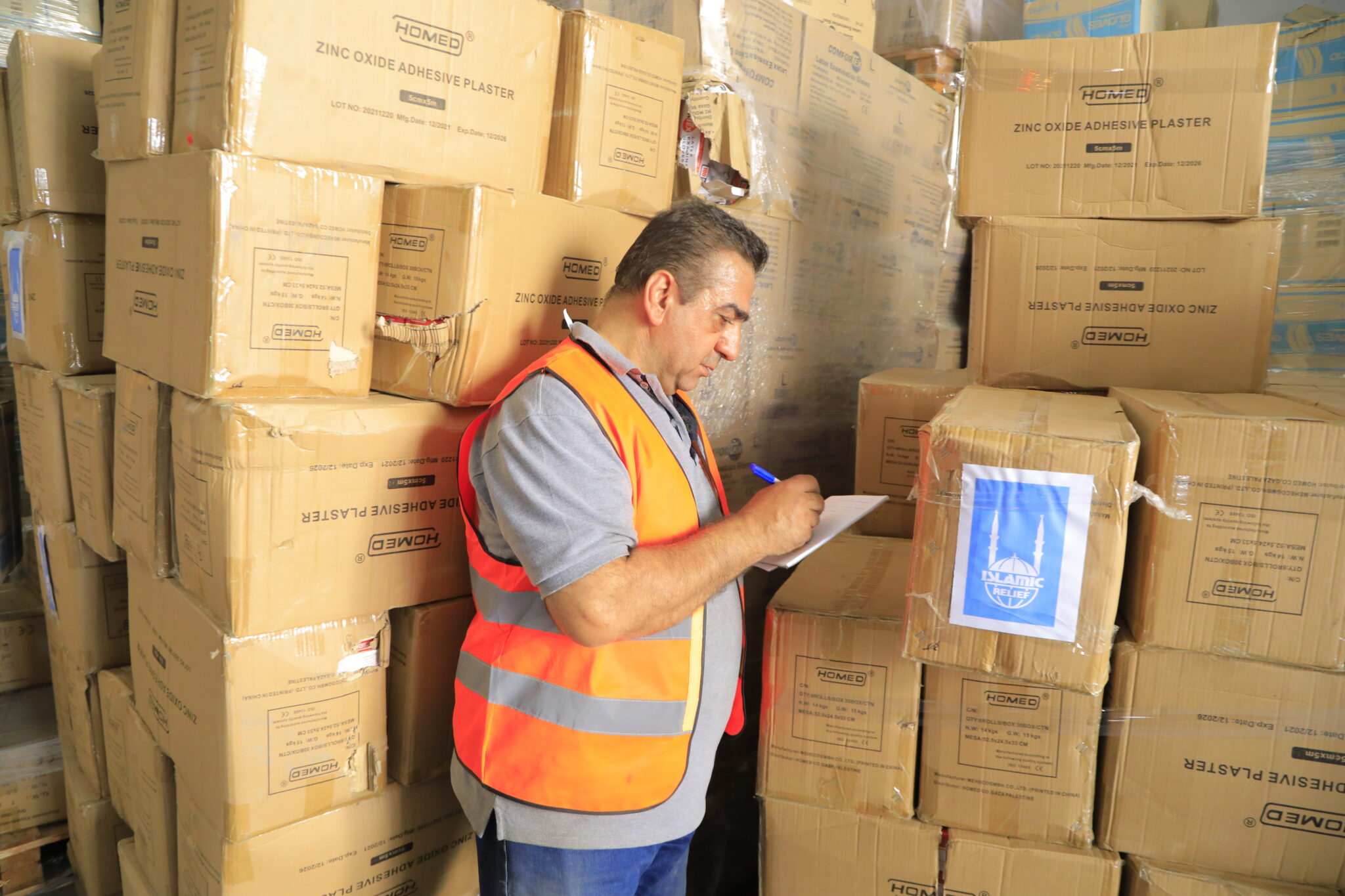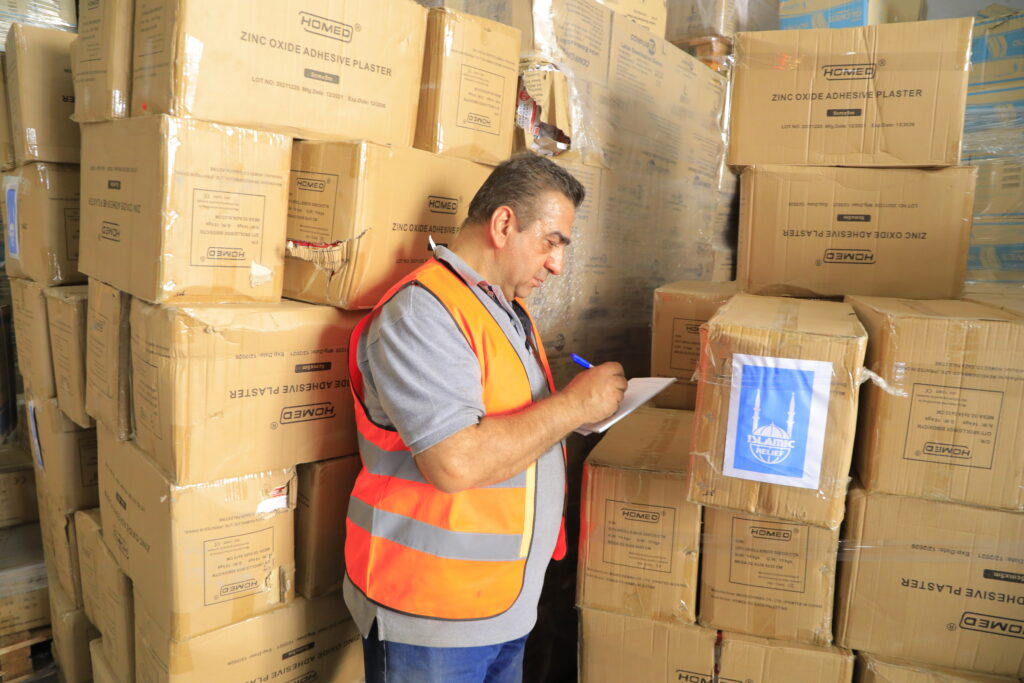 Hospitals, health clinics and dozens of mobile health teams throughout the Gaza Strip are doing what they can to treat an increasing number of injured patients and displaced families, with 5 hospitals having erected tents within their compounds to cope with overcrowding.

However, they are operating well beyond capacity. Shifa hospital, the largest in Gaza, has capacity to treat 700 patients but is currently treating some 5,000 patients a day.

'Immense' physical and mental toll

While healthcare facilities are desperate to treat more patients at this desperate time, many are simply unable to do so.

Since 7 October, over 1/3 of hospitals and 2/3 primary care clinics have been forced to shut down due to damage from bombing or lack of electricity and supplies, the Ministry of Health has said. 25 ambulances are also out of service.

The United Nations has warned that some hospitals have less than 24 hours' worth of fuel remaining.
On top of this, healthcare workers are reeling from "the immense physical toll of working consistently for 18 days and the emotional strain of caring for victims," according to the Palestinian Red Crescent.

Islamic Relief's response

The situation in Gaza remains extremely dangerous, and our team there are facing many of the same challenges as the communities we support.

Amid tough conditions, they are continuing to support vulnerable people in Gaza whenever it is safe to do so.

We have distributed more than 2.2 million medical items to healthcare facilities since the escalation began.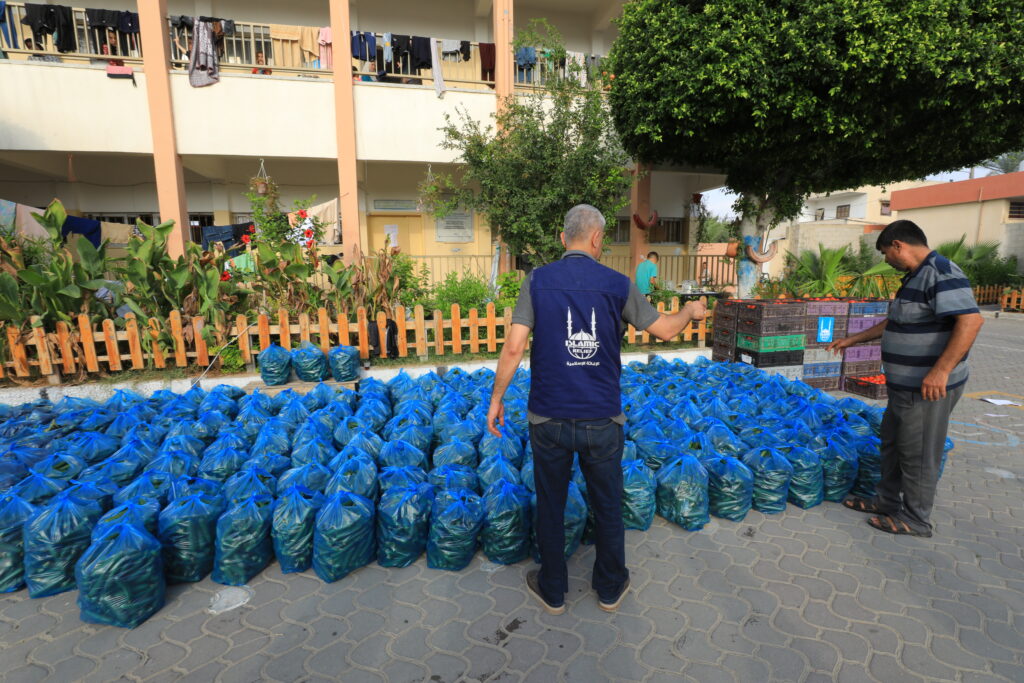 We have also distributed 1,200 blankets to displaced people in the southern city of Khan Younis and at Rafah, near the border with Egypt.

Helping to ensure people have enough food to eat has been a priority. To this end, we have distributed more than 2,800 food vouchers and provided more than 1,800 food packs within the Middle Area, Rafah and Khan Younis.

Islamic Relief has also served over 15,300 hot meals to displaced people in these 3 areas, and distributed fresh vegetables to 5 shelters, helping to support people in need of food as well as farmers suffering amid the escalation.

Please help Islamic Relief to support people in desperate need in Gaza. Donate to our Palestine Emergency Appeal now.