Around 10,000 families affected by flooding in Myanmar are to receive emergency food rations, thanks to Islamic Relief, which is also to support mobile health clinics in flood-hit areas.
Heavy monsoon rains in the aftermath of cyclone Komen have triggered flooding across South East Asia. In Myanmar, the deluge has so far affected some 1.1 million people – including an estimated 390,000 children and many internally displaced people – across almost every state. Over 100 people have lost their lives. Floodwaters have damaged around 15,000 houses, forced 1,200 schools to close, and displaced thousands of individuals.
Livelihoods have been devastated too, in a country in which many depend on agriculture for their living. In total, 1.29 million acres of farmland have been inundated and over 687,200 acres of crops are thought to have been damaged.
Emergency foodpacks and medical services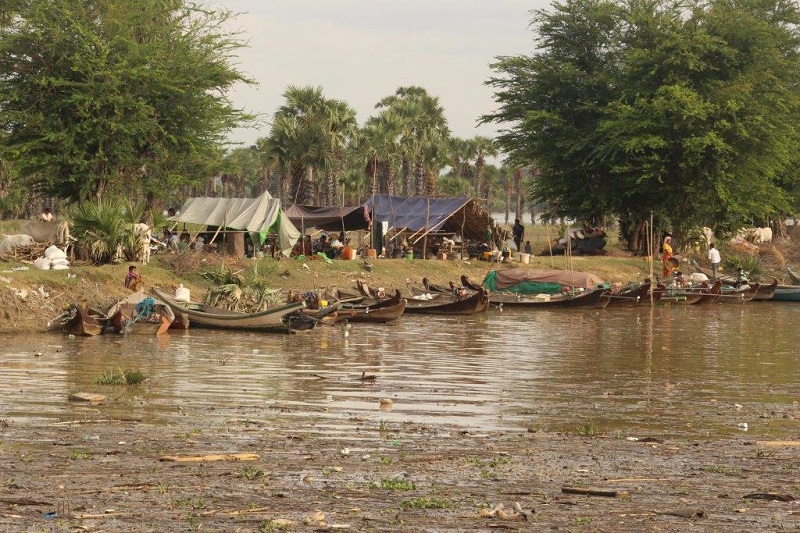 Islamic Relief is working with our local partner, Myanmar Heart Development Organisation, to provide foodpacks to around 10,000 families in Rakhine state. Each pack includes rice, beans, canned fish, noodles, cooking oil and salt. Distribution of the parcels, which are designed to last a family of six up to 30 days, began earlier this week in Sittwe and Bathidaung.
We will also support two mobile health clinics, which will operate from boats, to provide urgent medicines and medical services to 10,000 vulnerable families in the coastal areas of Rakhine and Ayeyarwaddy. The boat clinics will begin in September and will continue to serve communities until next summer.
Islamic Relief began working in Myanmar in 2008, in the aftermath of cyclone Nargis, and in addition to emergency aid is also delivering a major livelihoods programme in the poverty-stricken country.