Prolonged periodic droughts have reduced access to safe and potable water in many areas of Somalia and led to an increase in suspected instances of diarrhoea, cholera and measles.
This is particularly true in camps in Baidoa and Dinsor, situated in the Bay area of southern Somalia, where internally displaced people (IDPs) routinely face hunger and a lack of suitable shelter.
More than 4.3 million people – 1 in 4 – are now internally displaced within Somalia, the highest figure ever recorded in the country. In response to the growing needs of these IDPs, Islamic Relief established the Drought Response for Somalia Project (DROPS).
The project is primarily aimed at communities who have fled hostilities and drought and are living in desperate circumstances in the camps of the Baidoa district. It has already improved the lives of more than 50,000 people in Somalia's southern cities.
Baidoa is the interim capital of Somalia's South West State, located approximately 280 kilometres south west of Mogadishu. It is one of the main nodes in central Somalia, connecting various cities and situated close to the centre of what is normally the country's breadbasket. Baidoa is home to the largest number of drought-related displaced people in the country, with estimates that up to 600,000 IDPs are currently residing in the city.
Support starting a business
As part of the DROPS project, Islamic Relief built 50 shelters, constructed a market shed and drilled a borehole with kiosks and water troughs. As a result, 3,000 homes in the camps and surrounding areas are now able to access clean and safe water, enabling a large number of drought-affected families to build homes in Dinsor and Baidoa. Islamic Relief also distributed 70 dollars each in cash over a period of 4 months to more than 1,602 vulnerable people in the camps.
Among those gathered at the market shed was Hawa, a 50-year-old widowed mother of 4 children. She was knitting mats and making baskets to sell at the market to earn enough to buy her family a daily meal.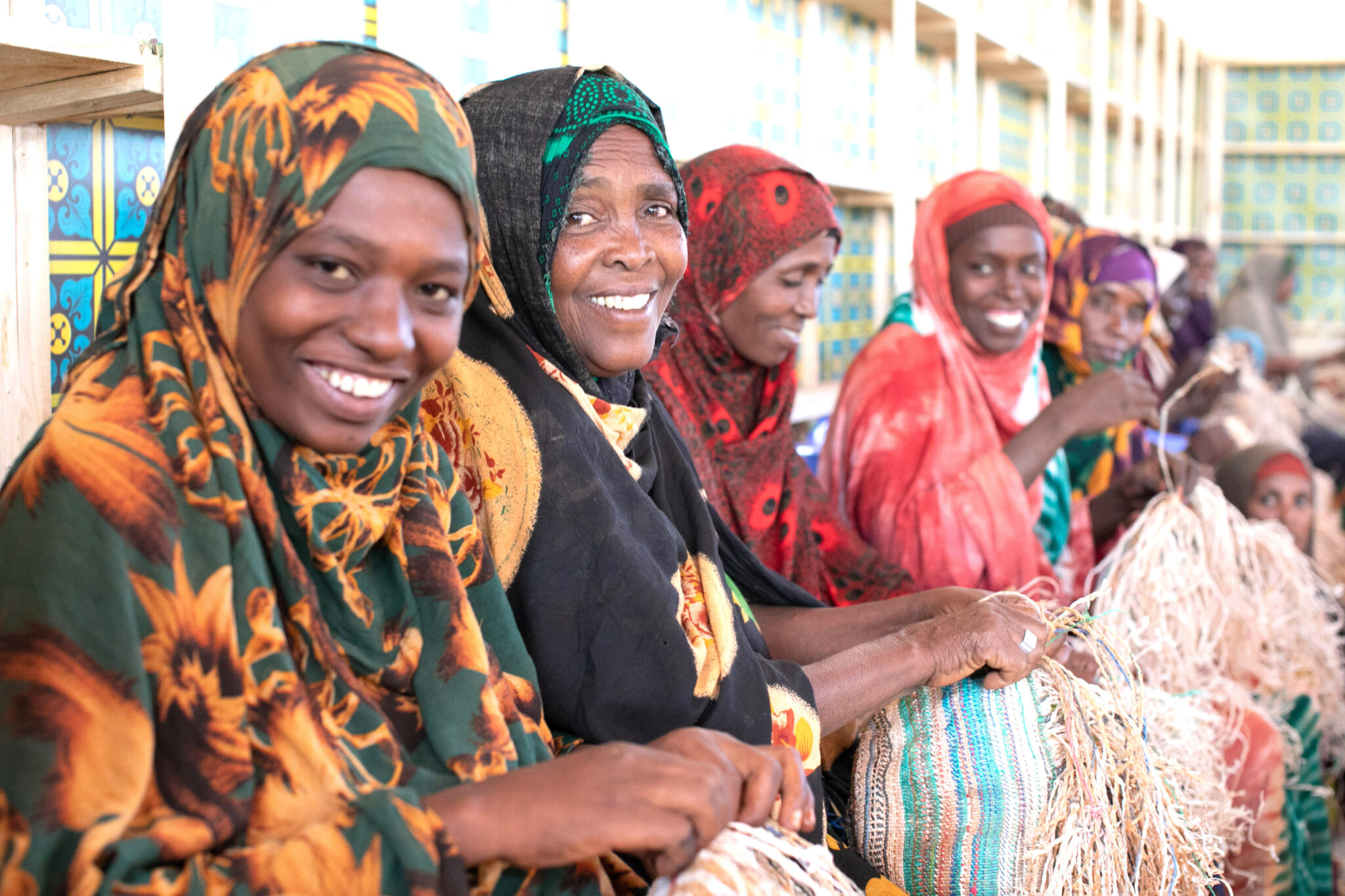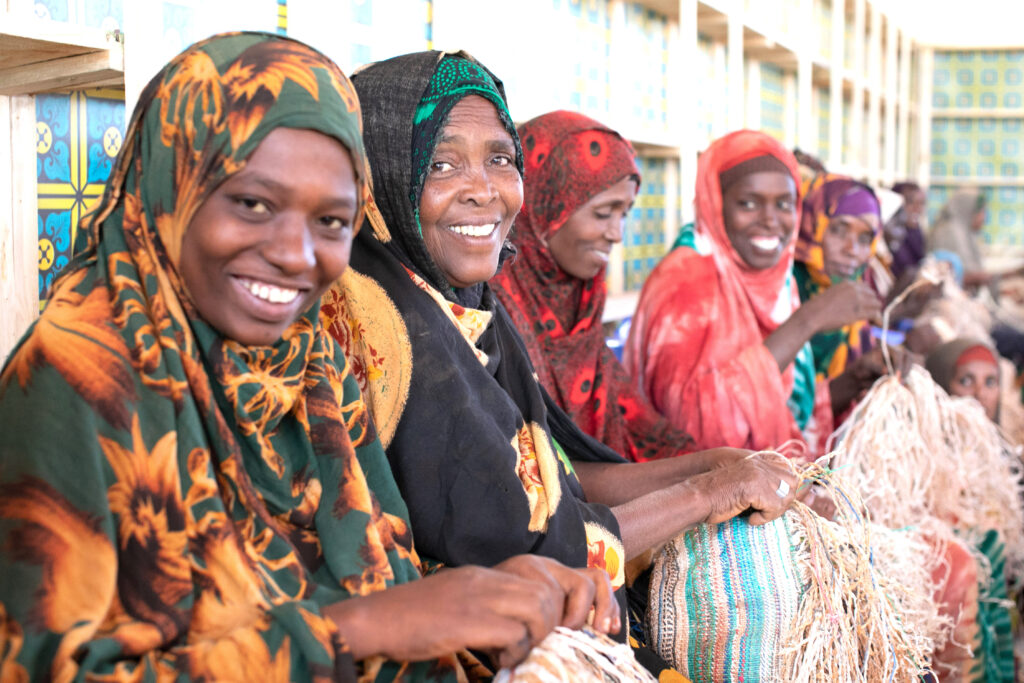 Hawa and her family were from Moragabey village in the north of Baidoa. They were forced to leave their home due to the persistent droughts and conflict. She and her children walked for 8 days from their village and are now living in 1 of the shelters constructed by Islamic Relief.
Hawa explained that she had previously owned goats but that she lost her livestock and all means of generating an income due to the droughts.
Islamic Relief supported Hawa and her children in the camp by providing food, shelter, water and cash, enabling her to start a small business at the camp.
"I am 1 of the women whom Islamic Relief supported with business start-up money. They provided each of us with $500 and constructed the market shed. I am the only breadwinner for my family as my husband Mohamed Mursal died 10 years ago. Now I sell mats, baskets and make tie dye clothes for other women," says Hawa.
Help saving for the future
With the support of Islamic Relief, Hawa also became a member of the Village Savings and Loans Associations (VSLAs). The VSLA is a collective which gives its members greater control over their resources, enabling them to continue their business activities to earn an income and build resilience.
"Islamic Relief was the first to support us upon our arrival at these camps. We settled in an open-air area with makeshift houses that did not protect us from the cold, the rain or the sun, or from robberies at night. We are thankful to the donors and Islamic Relief Somalia for the support they have given us," says Hawa.
"Now, you can see that I am making a mat to sell at the market. Through these crafts, I can provide food for my children. Without your help, it would be very hard for us to survive."
Many families in Somalia, such as Hawa's, face daily challenges to secure food and shelter due to the frequent droughts, conflicts and water shortages. Somalia is among the countries bearing the brunt of climate change, and women like Hawa, often the sole provider for their families, are increasingly vulnerable. 7.1 million people in Somalia are currently facing food insecurity and it is expected that this number will grow further by the end of the year.
Please help Islamic Relief continue to support vulnerable people to build sustainable livelihoods. Donate now.