In October, 3 6.3-magnitude earthquakes hit Herat Province in western Afghanistan. Several aftershocks then reverberated throughout the region, impacting the nearby provinces of Badghis and Farah.
Islamic Relief responded quickly to the earthquakes, launching an emergency operation within 24 hours of the first disaster. We deployed a medical team to Herat Regional Hospital and a field visit followed to quickly assess the situation so that we could provide targeted assistance to affected families.
Our emergency response teams continue to provide life-saving assistance in several remote villages across 3 hardest-hit districts: Injil, Gulran and Zindajan.
Here is how Islamic Relief teams are responding on the ground: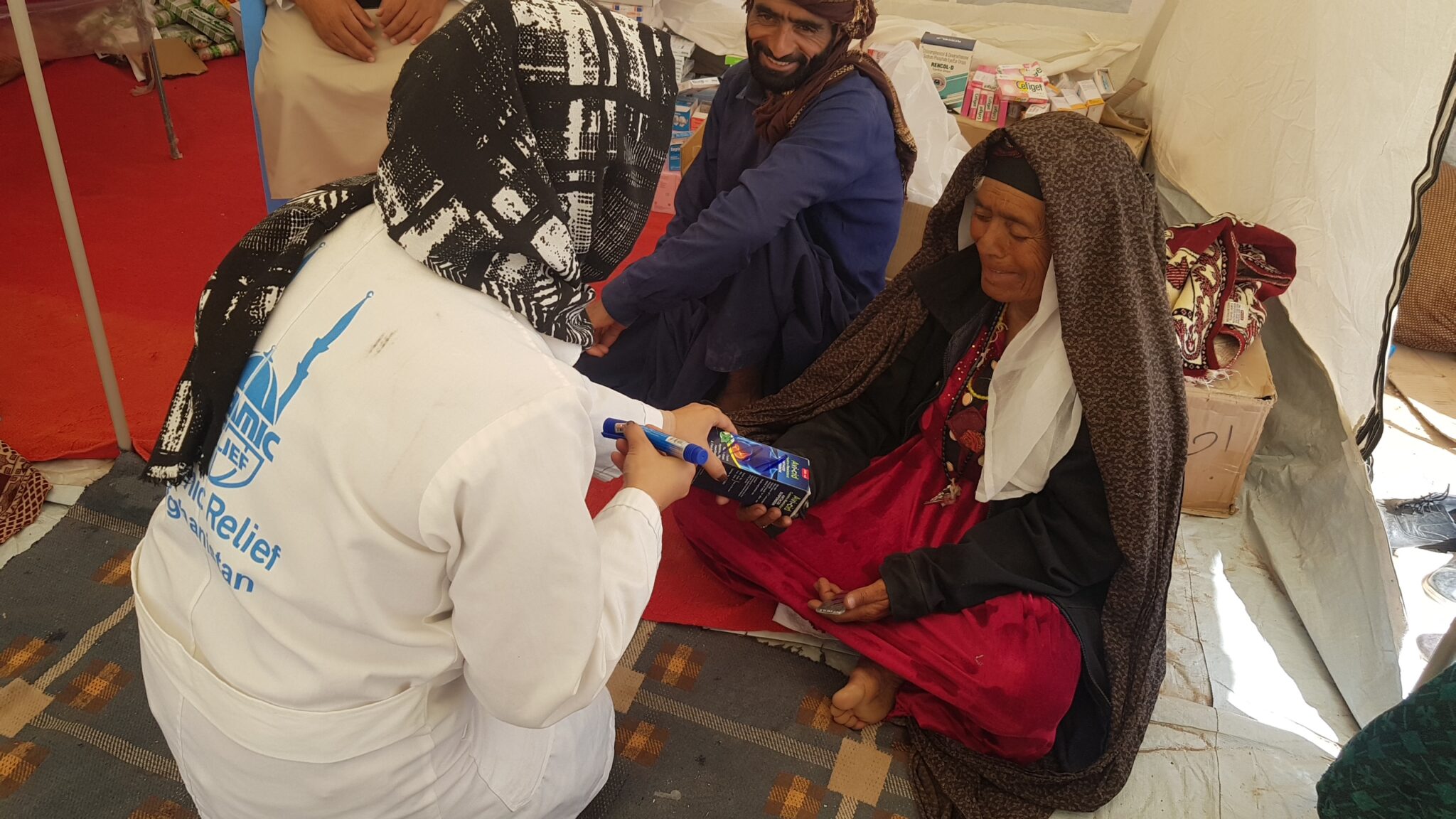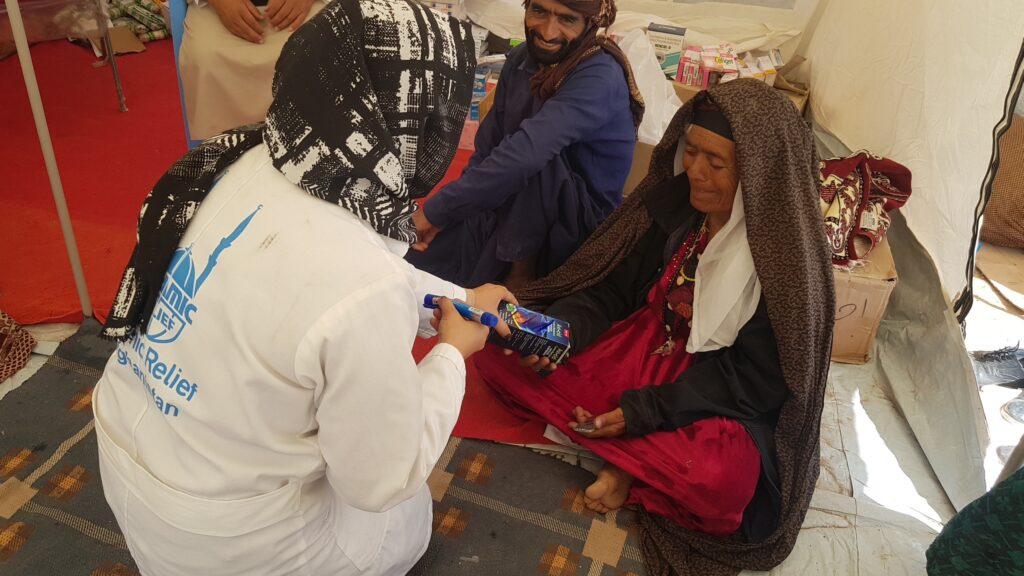 Islamic Relief was among the first responders on the ground, deploying 6 mobile health teams to the affected villages to provide urgent primary healthcare, nutritional support and counselling. So far, our health teams have reached over 10,000 patients.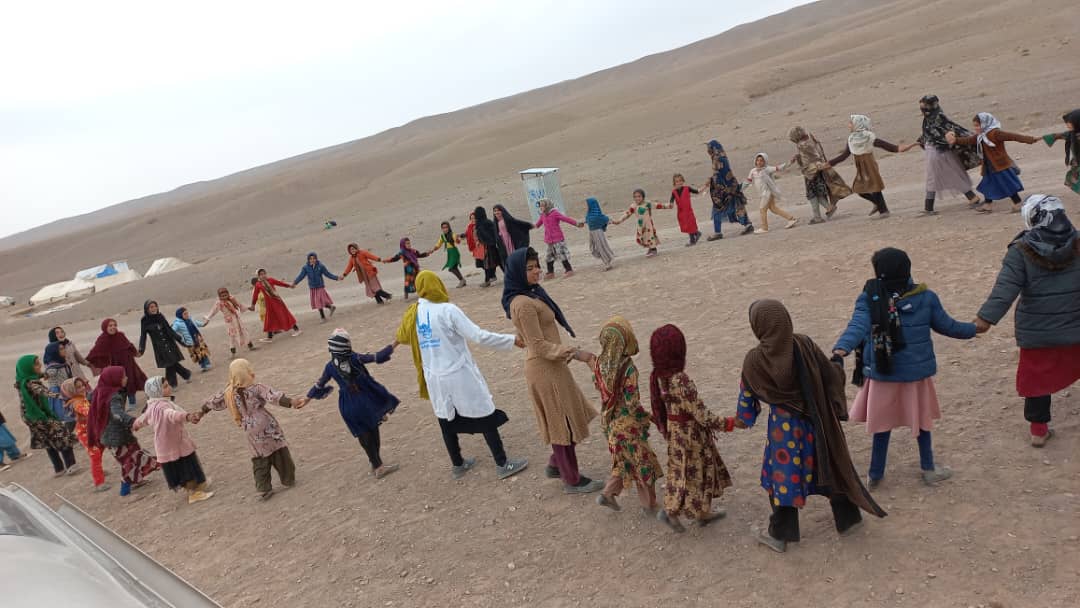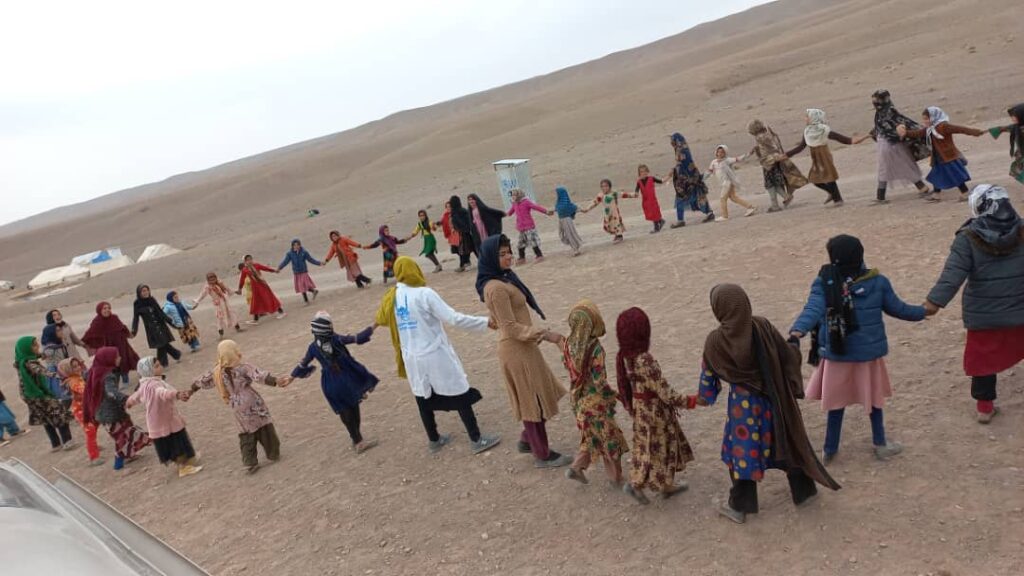 Our psychosocial teams in Sanjab and Char Choshma villages in the Zindajan district held several sessions with children to help them process their emotions through painting, playing and storytelling.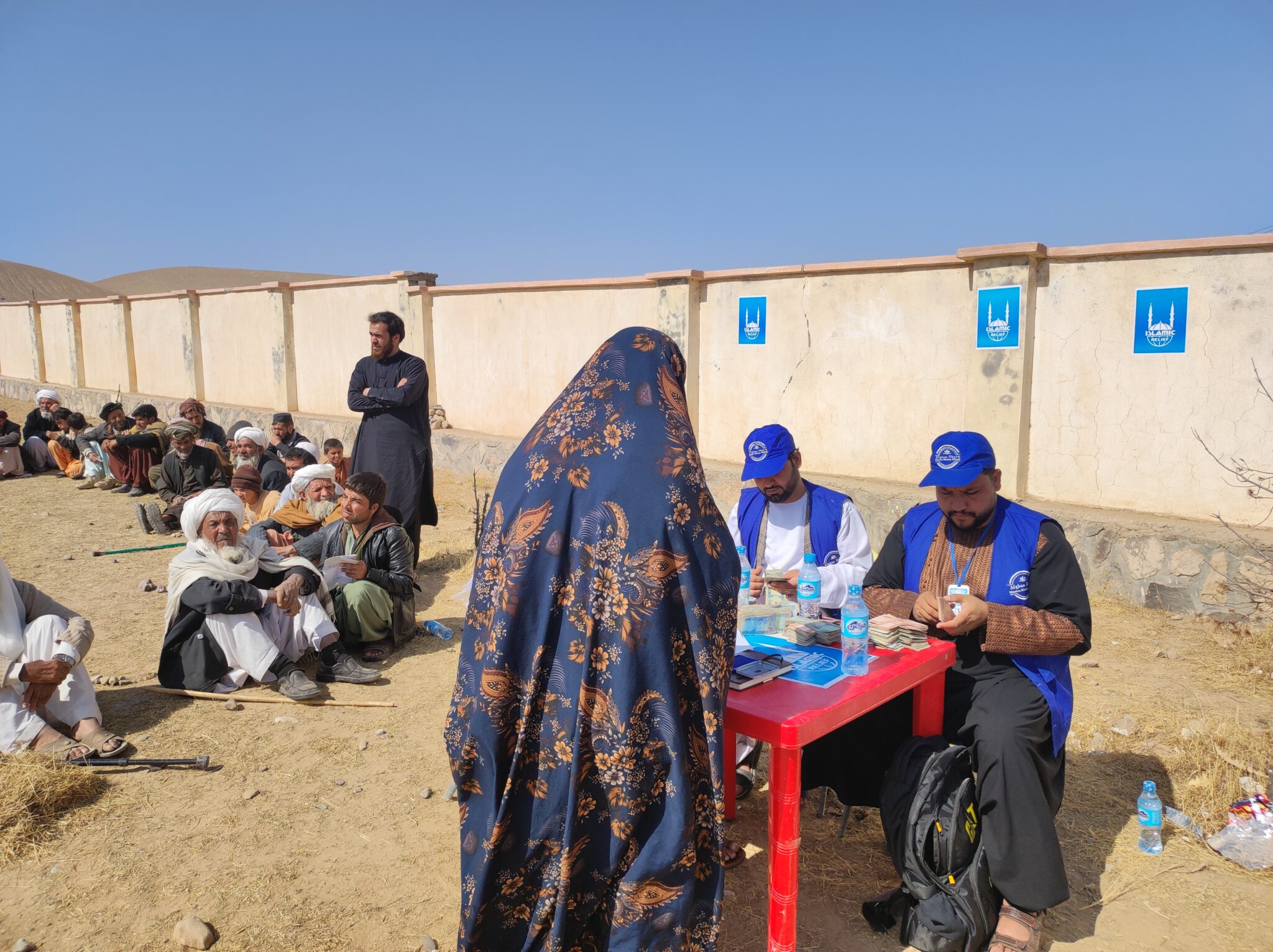 To ensure families meet their primary needs, we distributed cash to the most vulnerable members of the affected communities, including female-headed households, elderly people and people with disabilities. Cash assistance gives quick relief to families and enables them to buy what they really need. So far, we have provided more than 240 households with cash assistance.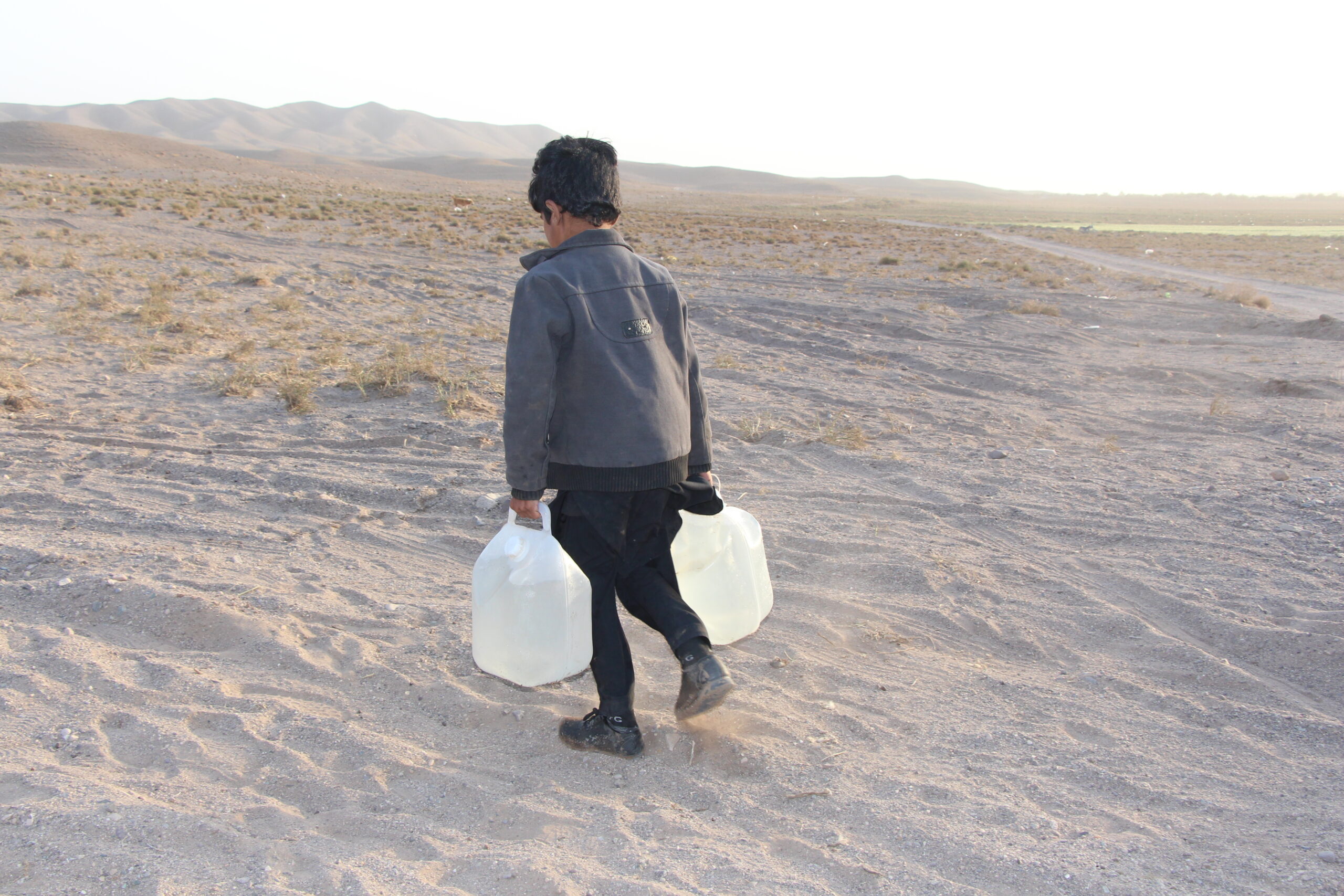 The earthquake damaged shallow wells and water taps in affected villages, leaving communities without dependable and safe sources of water. In response, Islamic Relief engaged local water trucks to deliver clean drinking water to several affected villages. Water trucking has improved conditions for families by providing them with easy access to safe water. So far, we have delivered 76,000 litres of water to families.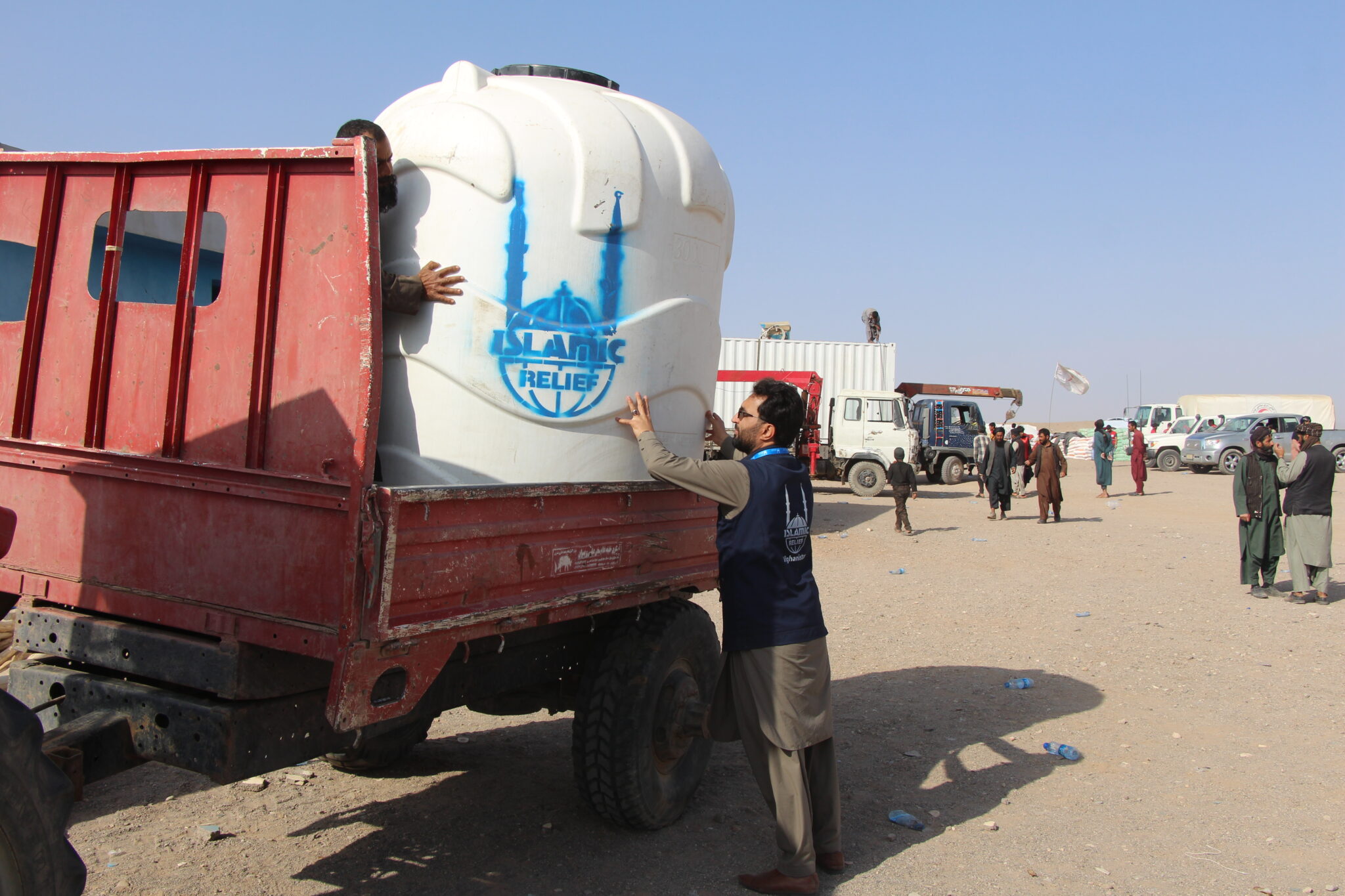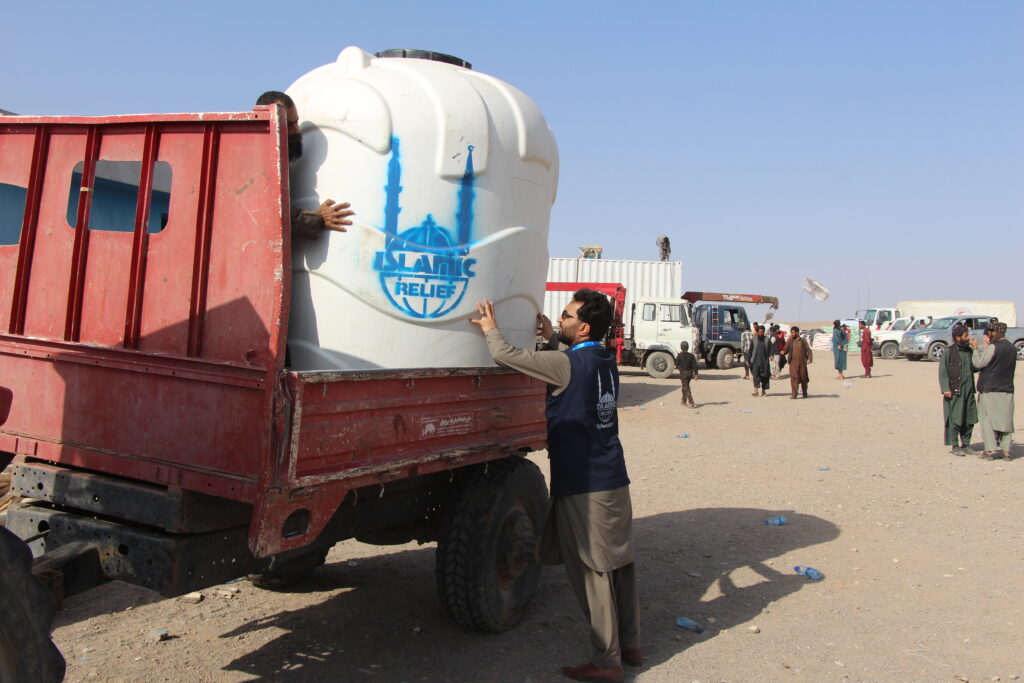 Emergency water tanks are designed to hold enough water to last families up to 2 weeks. This guarantees households impacted by the earthquake have access to clean drinking water. So far, our teams have installed 18 emergency water tanks.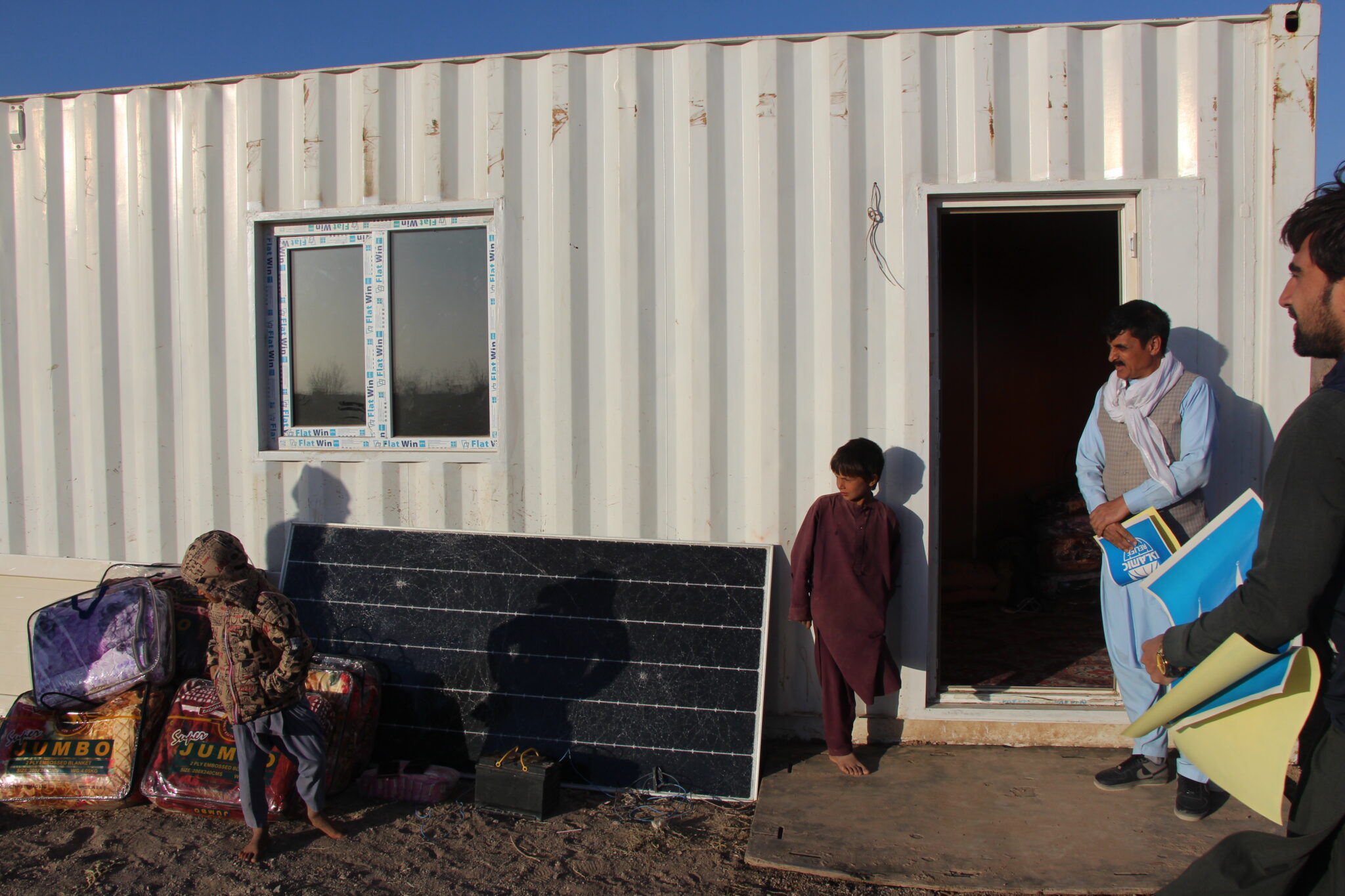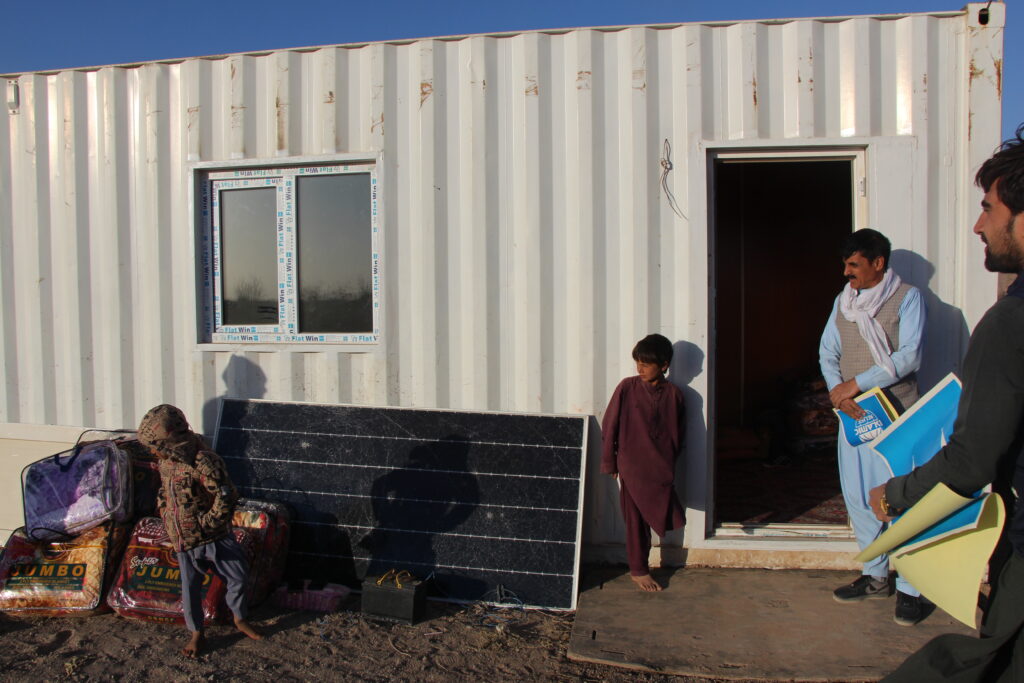 Islamic Relief was the first humanitarian organisation to deliver temporary shelters to families whose houses were destroyed by the earthquake. The temporary shelters came as a relief to many families, after massive dust storms following the quakes hit the area, destroying emergency shelters, tents and temporary Islamic Relief facilities. So far, we have installed 9 temporary shelters, housing several families.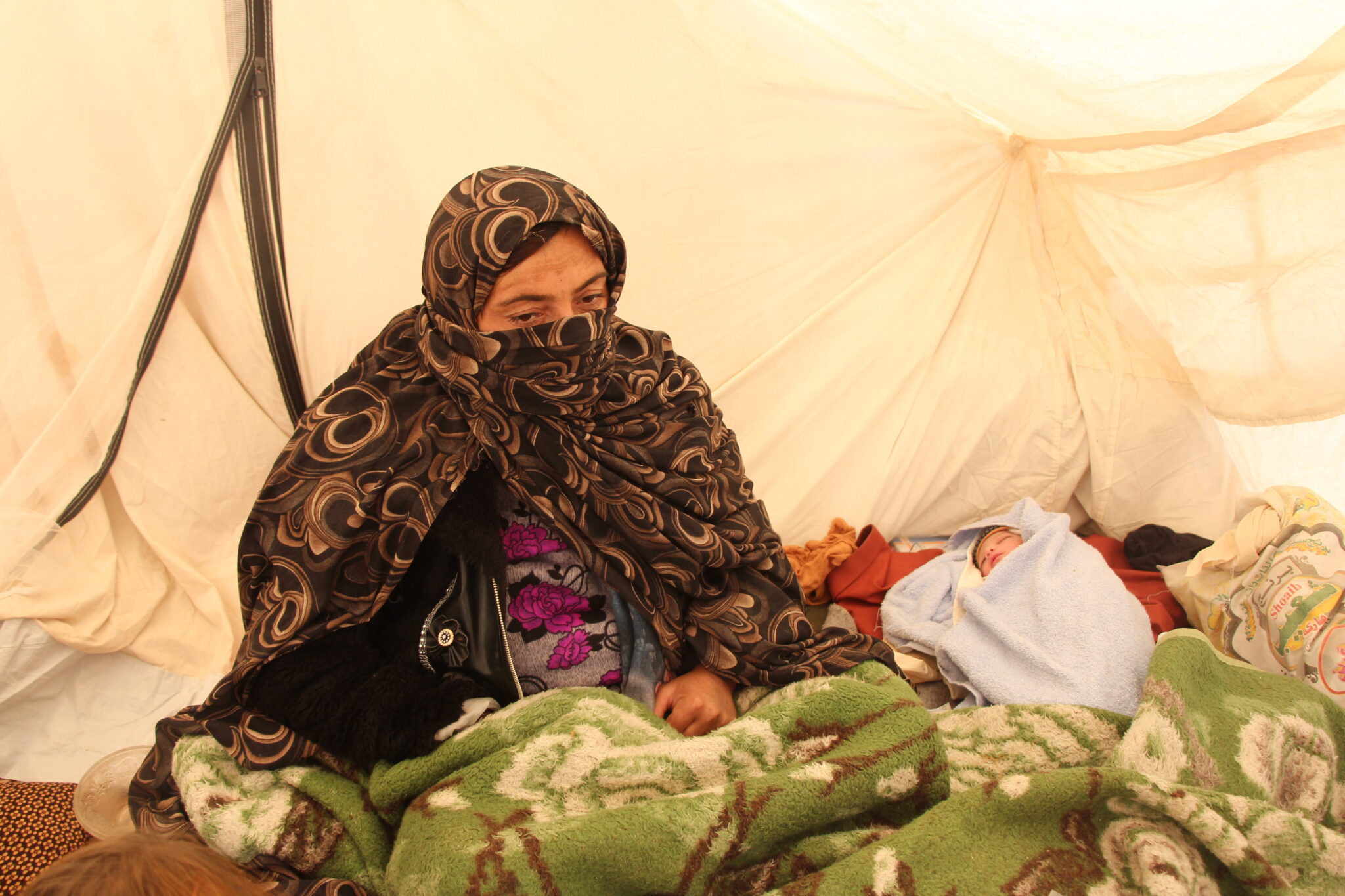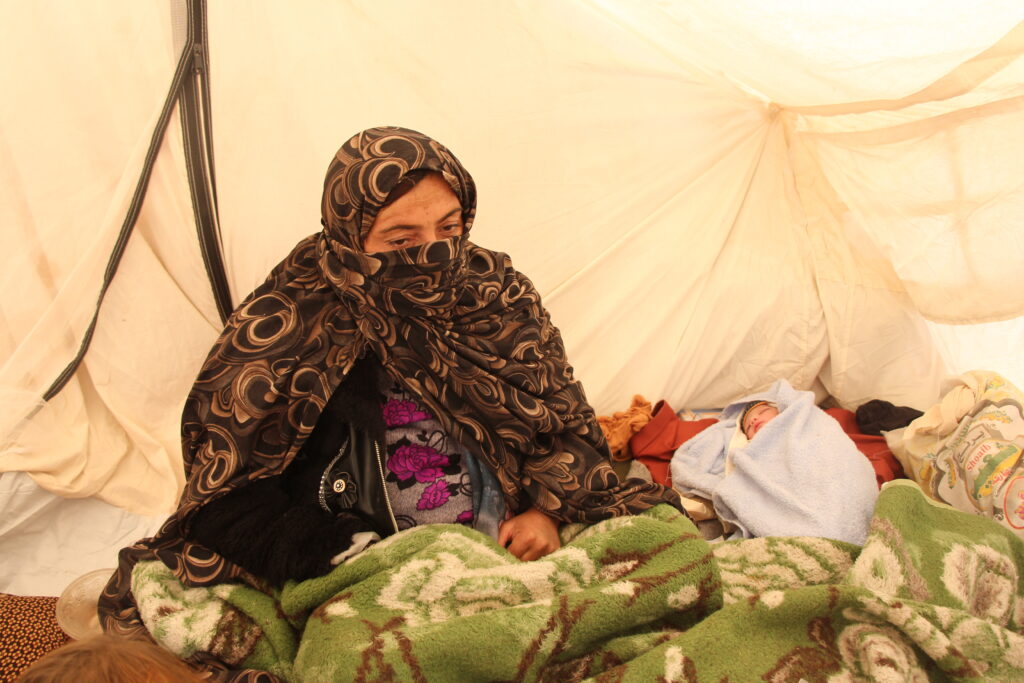 As part of our overall emergency response strategy, we distributed life-saving emergency kits containing essential items such as lamps and hygiene kits to 650 families. The kits are intended to restore a sense of normalcy for families, improving their safety and wellbeing amid the crisis.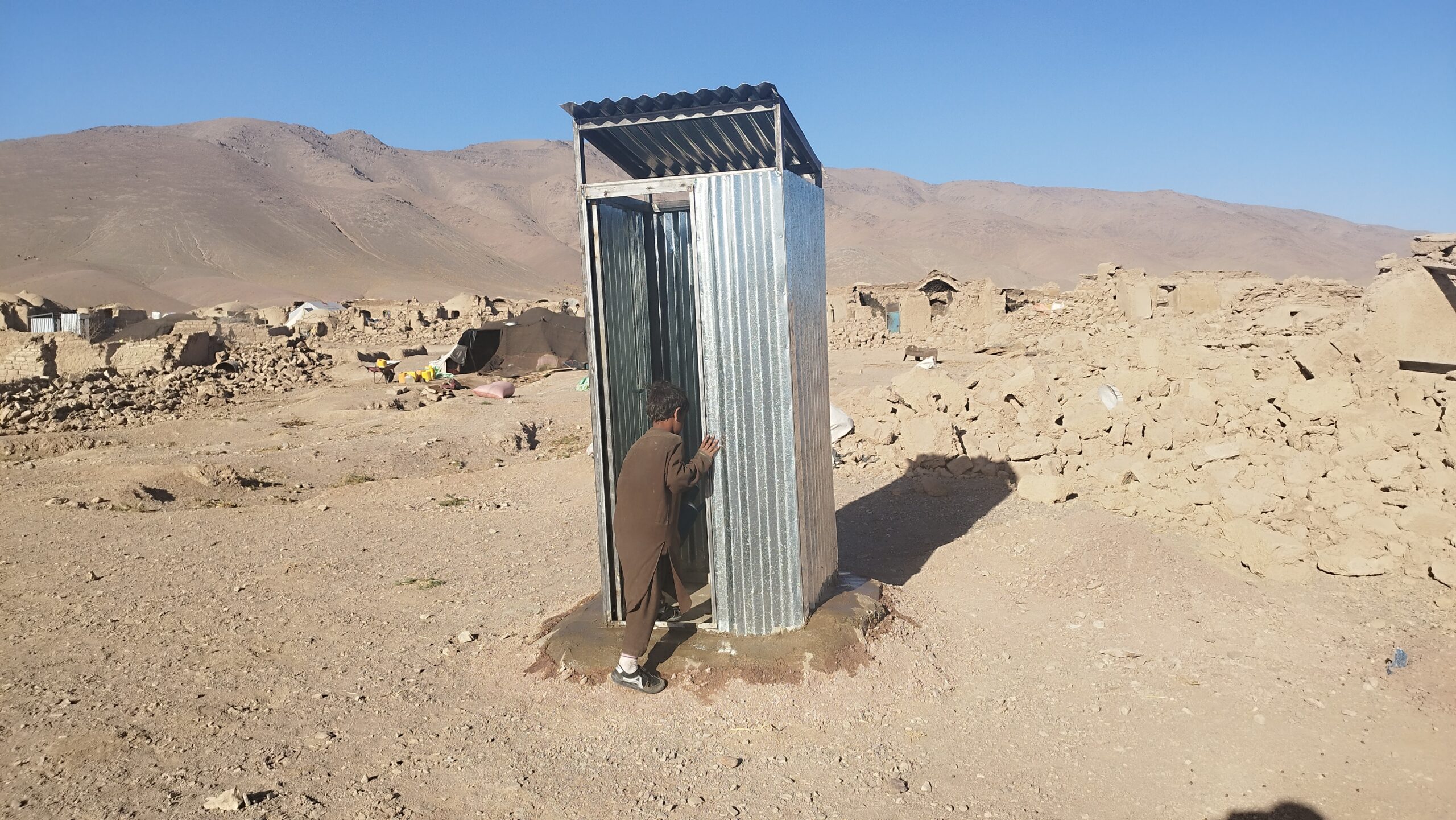 To provide immediate sanitation solutions and to minimise the spread of diseases due to open defecation, we constructed 100 emergency latrines in the Zindajan and Injil districts. The latrines are equipped with handwashing facilities, including soap and water.
With your generous support, we can continue to support earthquake-affected communities in Afghanistan. Please support our lifesaving work, donate to our Afghanistan Emergency Appeal now.
*Some names have been changed to protect identities