Another 6.3-magnitude earthquake has struck western Afghanistan, near the site of Saturday's quake that left thousands of people dead.
Following the first earthquake that hit near the city of Herat, the capital of Herat province, on 8 October, a second powerful earthquake has struck the region early on Wednesday morning.
It is estimated that more than 12,000 people across Herat province have been affected.
Little information was available in the first hours following the earthquake, but the impact on the already-decimated region is thought to be significant. Buildings untouched by the first quake, have been flattened by the second.
Dr Mohammad Asif Kabir, director of the emergency health committee for Herat Province, has stated that at least 120 people were injured, and 1 person died as a result of the second earthquake.
Most of those hurt are from Herat City and Zinda Jan, the district most affected by the first quake.
Death toll continues to rise
Almost 1,300 people were killed in the aftermath of the initial earthquake that struck near the Iranian border on Saturday.
The earthquake and subsequent tremors were also felt in Iran, and a number of strong aftershocks were recorded, causing further destruction.
At least a dozen villages near the city of Herat have been decimated, with hundreds of homes flattened. There have been reports that families were buried inside the destroyed homes.
Rescue workers and volunteers are still attempting to dig through the rubble for survivors.
As rescue and relief efforts continue, Afghan authorities fear the death toll rise to more than 2,000.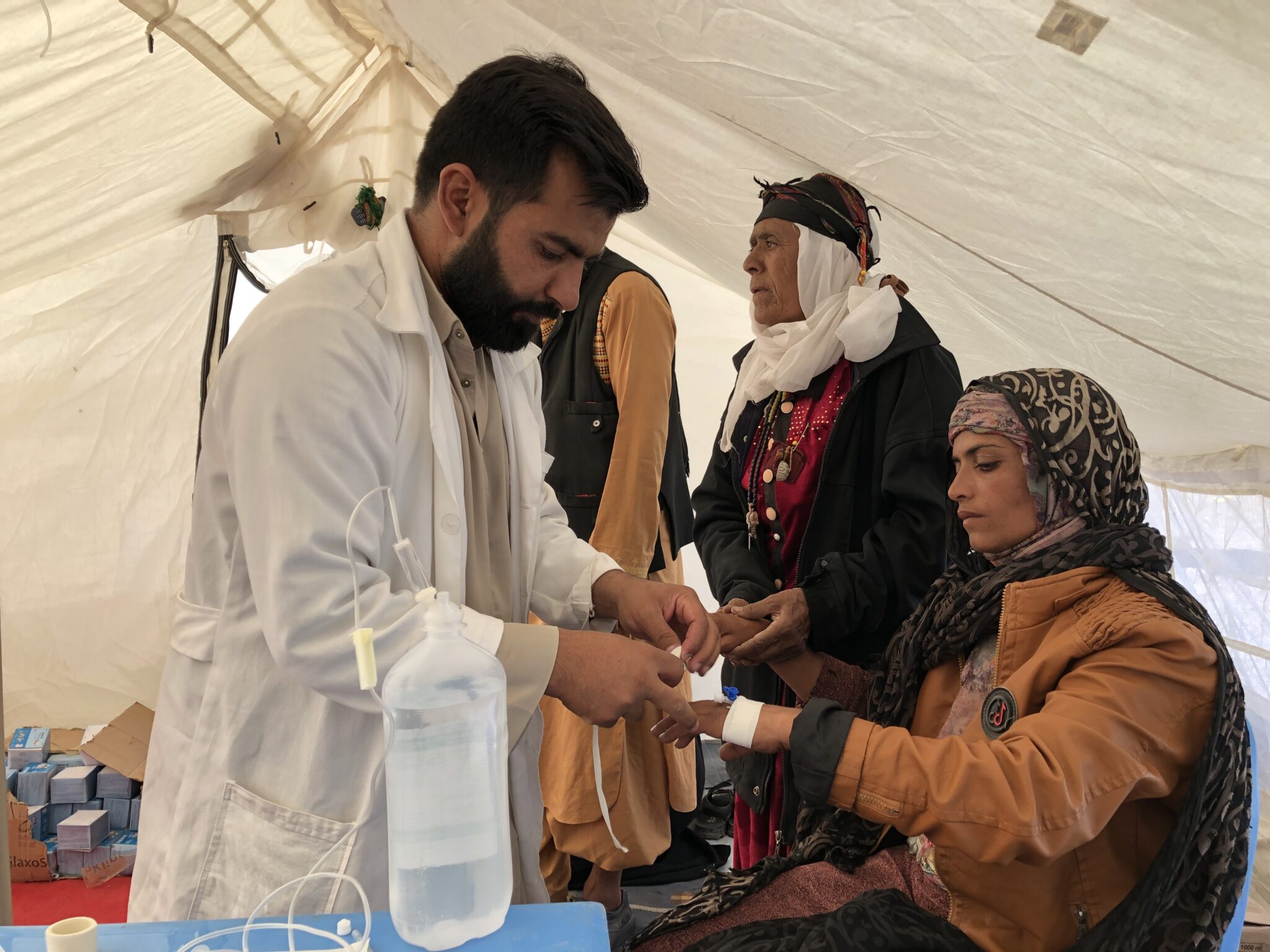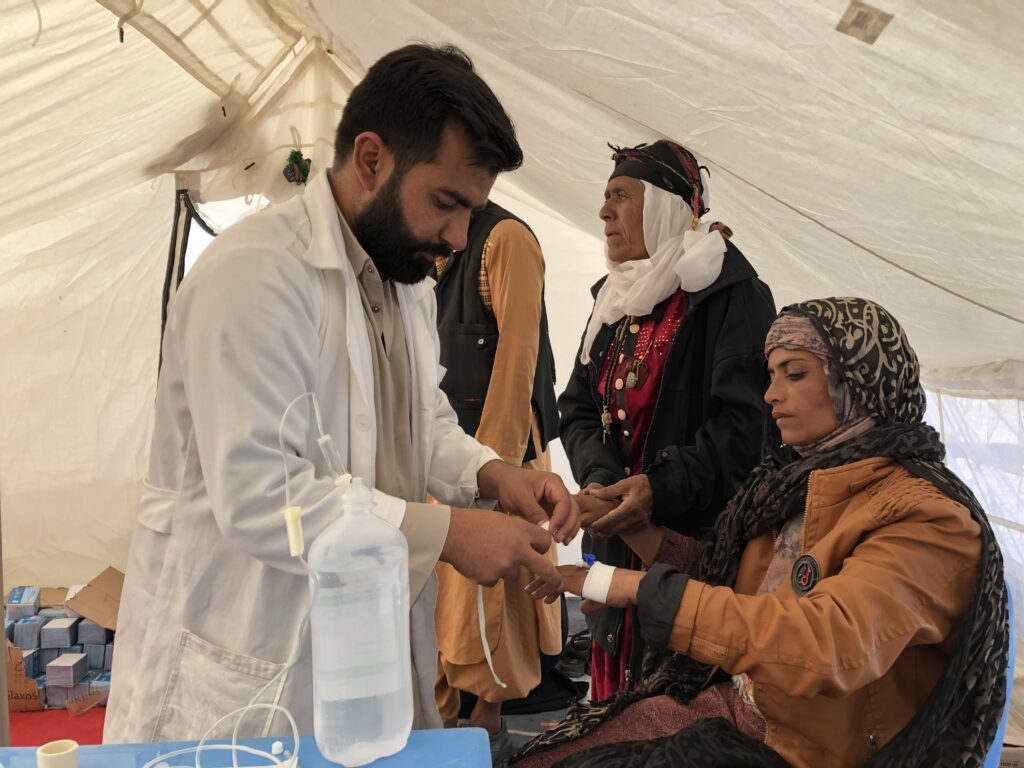 An urgent response

Islamic Relief was among the first responders on the ground with health teams deployed to Herat Hospital and affected villages on the day the first earthquake hit the province.
Our health teams have delivered medical assistance to nearly 2,000 affected individuals and our temporary medical tents were already in place to help survivors of Wednesday's earthquake.
Islamic Relief teams are collaborating closely with the health ministry and humanitarian partners on the ground to deliver aid to families affected by both earthquakes.
As we continue to provide vital support, we have launched an urgent appeal to support lifesaving aid in the aftermath of these devastating earthquakes.
With your generous donations, we can continue to provide tents, winter survival items and healthcare.
Please support our lifesaving work and donate to our Afghanistan Emergency Appeal now.