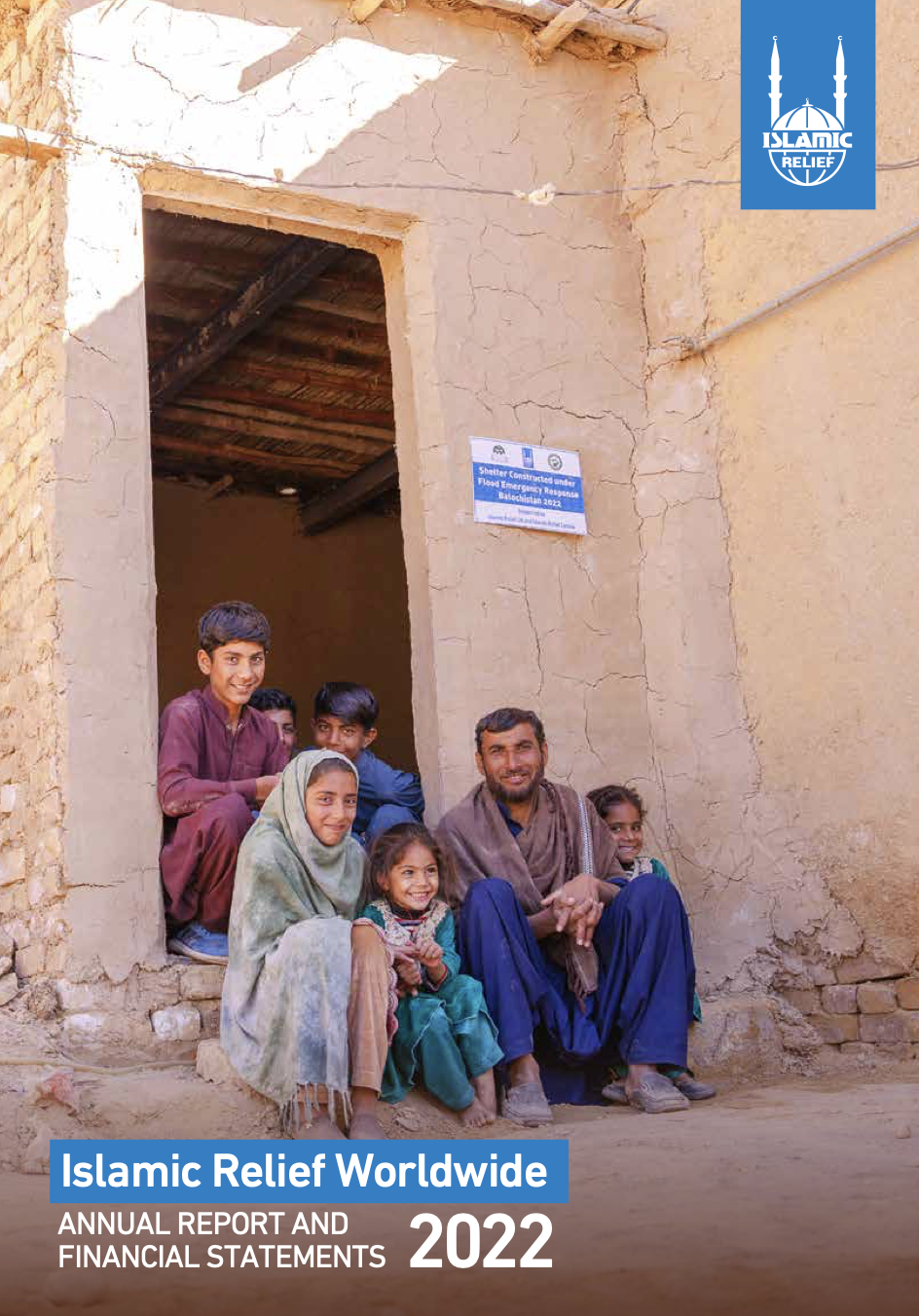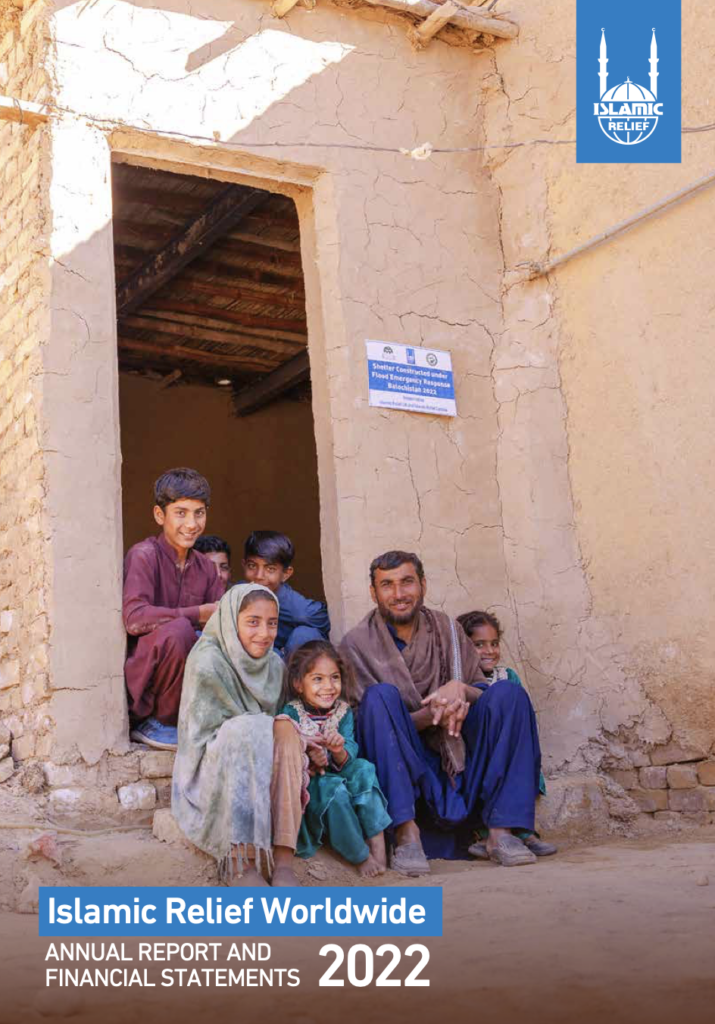 Islamic Relief Worldwide Annual Report 2022
In 2022 Islamic Relief channelled record-breaking income into touching more lives than ever before, reaching an incredible 17.3 million people worldwide. This Annual Report brings to life our wide-ranging work across Africa, Asia, the Middle East and Eastern Europe, to help those affected by humanitarian crises and to lift communities out of poverty.
In a year shaped by once-in-a-generation and once-in-a-lifetime humanitarian crises, Islamic Relief provided much needed humanitarian aid and development interventions. These include a £3.8 million Global Hunger Prevention and Response Programme which helped communities in 8 African countries to tackle hunger; support for 1 million people affected by devastating floods in Pakistan; and a new partnership with UNDP in Afghanistan, delivering a £19m million project to boost food production and local livelihoods.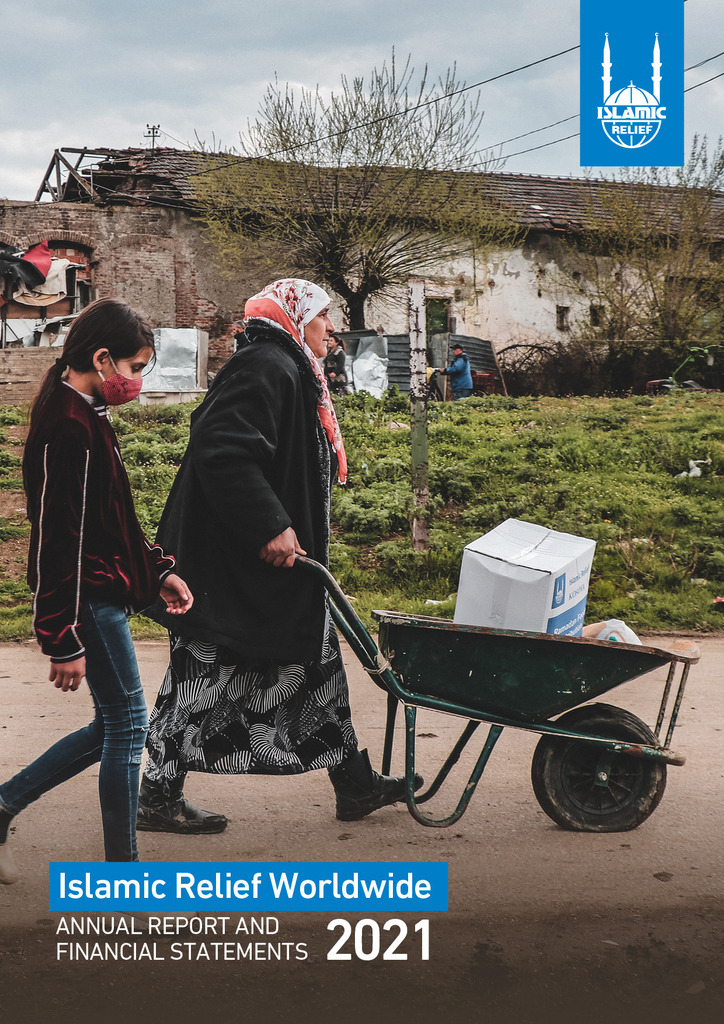 Islamic Relief Worldwide Annual Report 2021
In 2021 the world faced a raft of challenges, from new and ongoing conflicts and a sharp rise in hunger, to the prolonged effects of the Covid-19 pandemic and climate change. In the face of these challenges, Islamic Relief assisted over 11 million people in 36 countries.
We also saw the quality of our work and our accountability to the communities we serve recognised by recertification against the prestigious Core Humanitarian Standard (CHS) – the most robust independent audit offered in the humanitarian sector.
Despite the worldwide economic uncertainty, our supporters continued to give generously, raising £183 million for our life-saving and life-changing work around the world.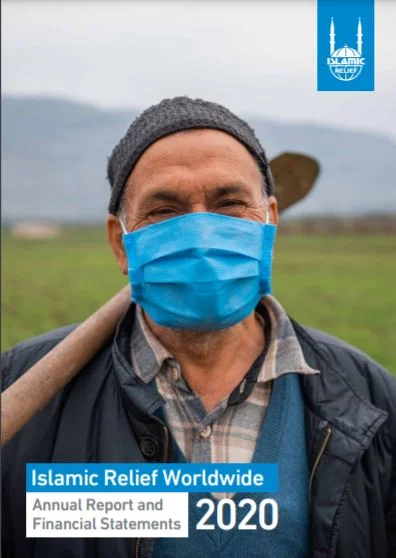 Islamic Relief Worldwide Annual Report 2020
In 2020 Islamic Relief eased the suffering of an unprecedented 13.8 million people across 39 countries. This was in spite of the unprecedented challenges of the Covid-19 pandemic, in which we helped protect millions of people in 26 countries from the devastating consequences of the virus.
Rapidly adapting our operations in light of the global pandemic, we continued to assist families suffering amid conflict and natural disasters including millions of people in war-torn Yemen and crisis-stricken Syria. We invested £55 million to deliver 364 development projects, and campaigned on issues like gender justice and tackling climate change, which will benefit generations to come.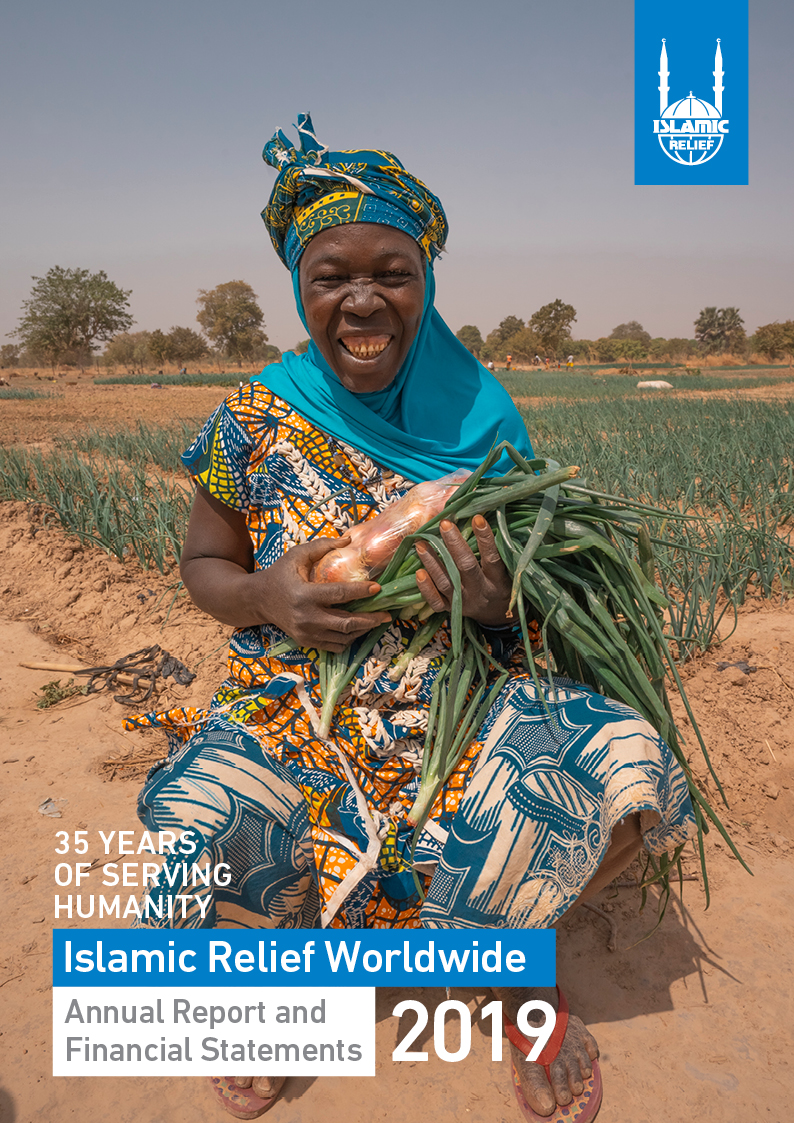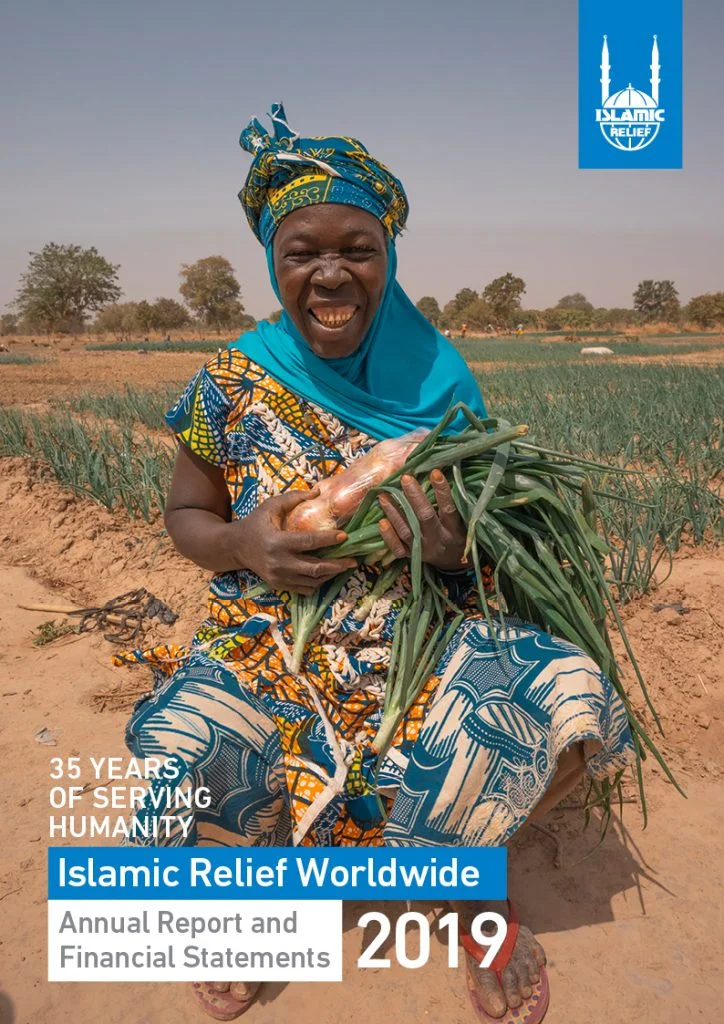 Islamic Relief Worldwide Annual Report 2019
As Islamic Relief Worldwide marks 35 years of serving humanity in 2019, our Annual Report and Financial Statements provide a snapshot of our impact and growth.
From a single project supporting famine-stricken communities in Sudan in 1984 to reaching 9.5 million people in 31 countries in 2019, our relief and development programmes have supported 120 million people to date, thanks to the generous support of our donors and partners.
In 2019 we provided a lifeline for 3.4 million people in war-torn Yemen and essential services to 2.3 million in Syria. We also reached communities the world hears little about, like the people of Mali and Niger whose lives and livelihoods have been transformed through our development programmes. And we continued to campaign on issues like gender justice and tackling climate change, which will benefit generations to come.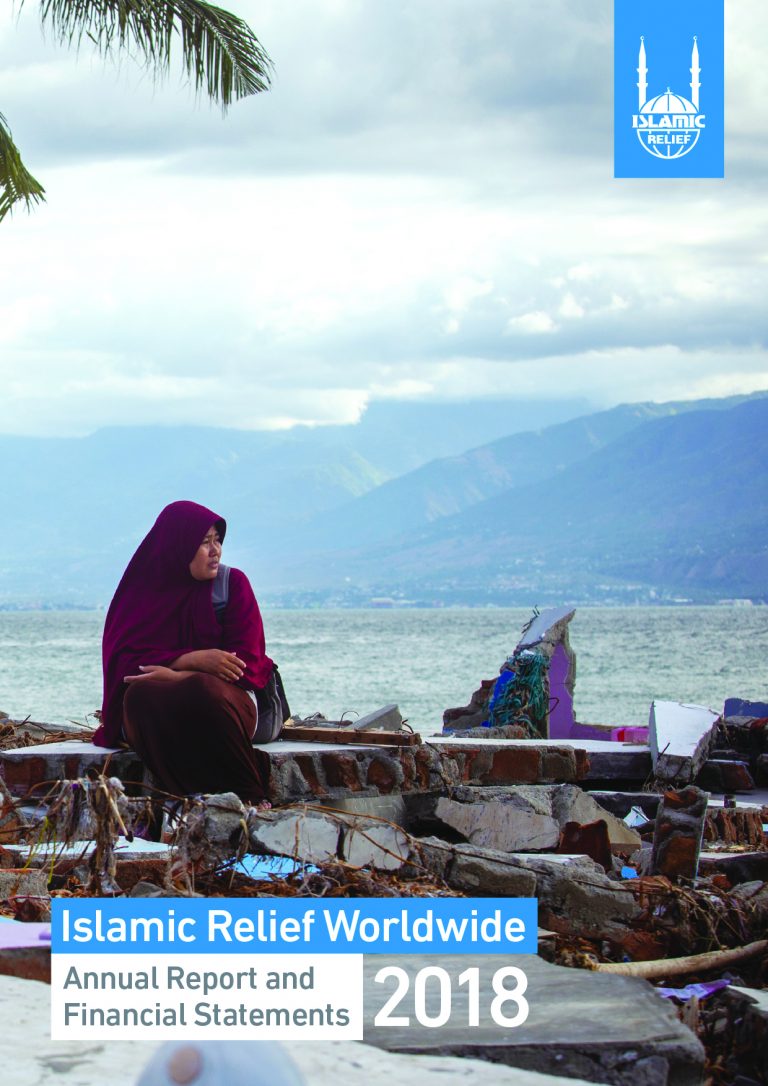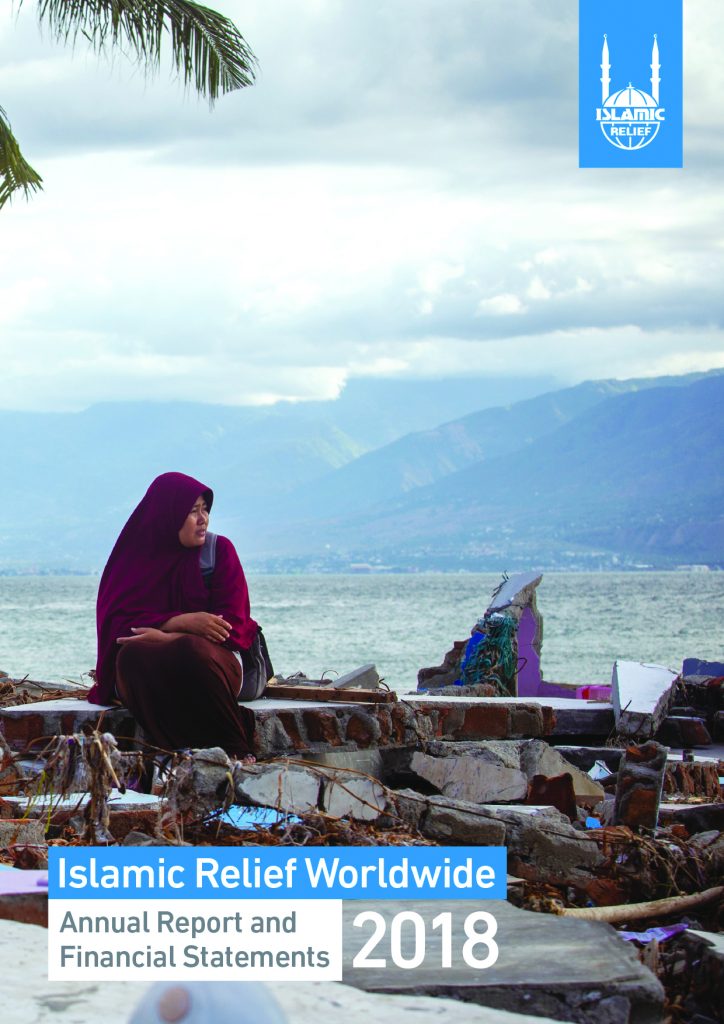 Islamic Relief Worldwide Annual Report 2018
Year after year Islamic Relief works tirelessly to ease suffering in vulnerable communities around the world.
In 2018, we continued our lifesaving work. We supported 1.3 million people in dire need in conflict torn Syria and were a lifeline for 1.2 million suffering as a result of war in Yemen.
As well as responding to many emergencies, we also delivered 267 development programmes – reaching almost 2.5 million people.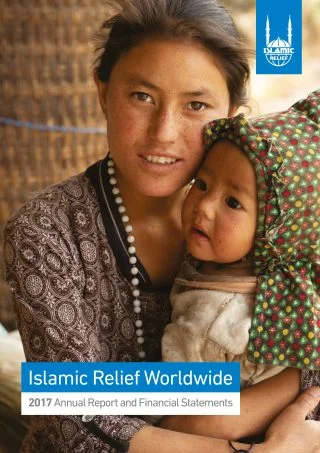 Islamic Relief Worldwide Annual Report 2017
Islamic Relief Worldwide's Annual Report 2017 highlights our humanitarian, development and advocacy work around the world, as well our financial statements for the year.
Islamic Relief Worldwide responded to 16 natural disasters in 2017. From drought and famine in East Africa to floods in Bangladesh and Sri Lanka, three million people were supplied with emergency aid including food and shelter.
Protracted conflicts in Syria and Yemen have driven 15 million people from their homes, and Islamic Relief has been in the forefront of supporting those affected.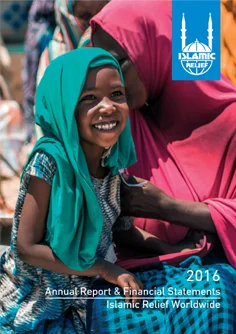 Islamic Relief Worldwide Annual Report 2016
In 2016, we increased our humanitarian efforts in some of the world's most challenging environments. As the war in Syria entered its sixth year, our £26.6 million emergency response programme supported over three million vulnerable people living in Syria as well as refugees in three neighbouring countries. In Iraq and Yemen, as the crises continued to shatter lives, we provided life-saving aid, often in areas that other organisations are unable to access.
The year also witnessed scores of natural disasters, from earthquakes in Afghanistan and Italy, to flooding in Mali, Somalia, Bangladesh and Pakistan, and a tornado in the USA. In response to every emergency, Islamic Relief was able to swiftly assist those affected, thanks to the generous support of our donors.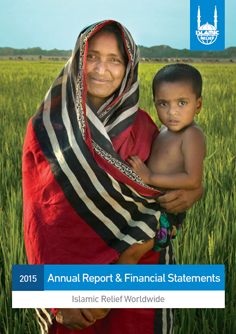 Islamic Relief Worldwide Annual Report 2015
In a complex and challenging year we witnessed the worst refugee crisis since the Second World War, while conflict continued to fracture families, natural disasters devastated communities and millions of people still struggled in poverty. For Islamic Relief, these challenges only strengthened our determination to extend our global presence and assist those in dire need of our help.
We pushed for a safer, fairer world for all by brokering the first Islamic Declaration on Climate Change and published our first gender justice policy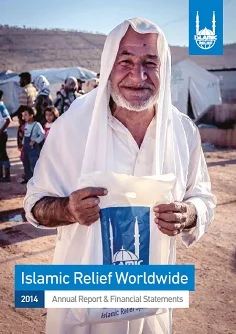 Islamic Relief Worldwide Annual Report 2014
Islamic Relief Worldwide marked three decades of fighting poverty and suffering in 2014, a year in which we broadened our shoulders to meet expectations that were greater than ever before. The challenges were complex, the demands acute and urgent in a year scarred by conflict. 2014 reminded us why Islamic Relief Worldwide was founded in the first place.
We are humbled by the trust which continues to be placed in us as we work together to save lives and empower communities across the planet. There is no better measure of our success than the positive impact we are making on those that we exist to serve.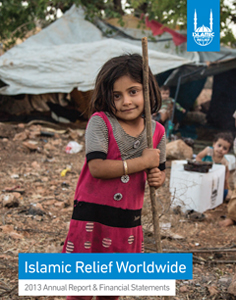 Islamic Relief Worldwide Annual Report 2013
In 2013, Islamic Relief served more people than ever before. The year saw us bring about lasting change in new and innovative ways, and minimise the impact of disasters in a more disruptive world as part of our vital work to alleviate poverty and suffering worldwide.
We also aligned more of our international programmes to an integrated sustainable development model and achieved breakthroughs in creating significant new partnerships. This report sets out how we are continuously pushing ourselves to deepen the impact and effectiveness of our work.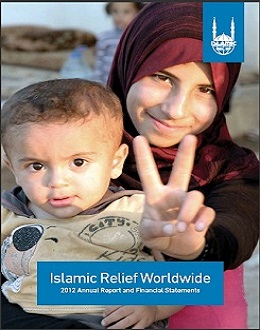 Islamic Relief Worldwide Annual Report 2012
For over a quarter of a century Islamic Relief has been blessed to serve millions of people around the world, recognising that those with wealth have a duty to those with less. But as the world's largest not-for-profit organisation that is inspired by Islamic principles, we feel more than ever the heavy responsibility to humanity and the world around us.
In the global Islamic Relief family there is no time to rest, as much more can and must be done.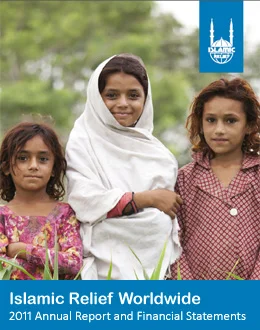 Islamic Relief Worldwide Annual Report 2011
This year marked one of the most significant milestones for Islamic Relief since it was established more than 27 years ago.
2011 was the year we embraced a new and important strategic direction which responds to the emerging challenges that we face in the battle against poverty, suffering, and social injustice.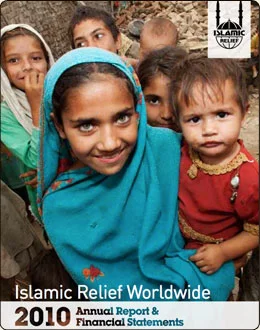 Islamic Relief Worldwide Annual Report 2010
Islamic Relief was born out of emergency response programmes and, in 2010, our emergency response included programmes to help communities rebuild their lives and boost their resilience to disasters.
We were one of the first agencies distributing aid on the ground in the aftermath of the worst floods to hit Pakistan in living memory. In Haiti, we responded soon after the earthquake to provide emergency aid and opened the first tented camp for earthquake survivors.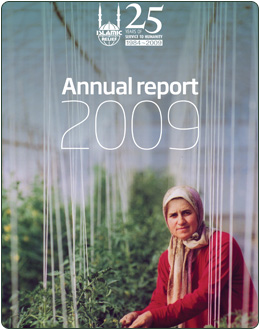 Islamic Relief Worldwide Annual Report 2009
During a period of considerable change, 2009 saw Islamic Relief Worldwide (IRW) come to the end of a successful three- year strategy, and, building on the aspirations and ideas of the whole organisation, look ahead to a new set of objectives for the next five years.
In 2009, we marked our 25th year of working with vulnerable communities around the world. Islamic Relief has come a long way since we opened our first office in the United Kingdom in 1984 and received our first donation of 20p. Today, we raise £58 million a year, supporting 360 development projects.